Rome Fiumicino International Airport, which is officially named after "Leonardo da Vinci", is located about 30 Km west of Rome city centre and it is the first Italian airport by number of passengers. A total of 105 airlines operate at Terminal 1 and Terminal 3.
Rome Fiumicino Airport was rated "best Airport in Europe" by ACI (Airports Council International) in 2022 and this was the fourth time in the last five years.
Travelling between Fiumicino Airport and Rome city centre is very easy and convenient as people can choose either a bus shuttle service or a express train transfer.
Check this article if you are reaching Termini Railway Station from Ciampino Airport.
How to reach Termini Railway Station from Rome Fiumicino Airport
The cheapest and most comfortable way to get to Rome city centre from Fiumicino Airport is by bus.
The shuttle service operates all year round with frequent departures throughout the day. Bus stops are the following:
Fiumicino Airport, T3 stallo n. 12
Via Aurelia 19
Rome Vatican City, Via Crescenzio n. 19 (or at n. 2 if headed to the airport)
Rome Termini Railway Station
Travel time is about 1h 30m. Once onboard, passengers can enjoy free WiFi and air-conditioning.
A one-way trip to/from Rome Fiumicino Airport costs 7 € whilst a round-trip ticket costs 13 €. Children aged under 4 years do not have to pay.
When purchasing the ticket you have to select the bus you want to take. In case you miss it you can catch the next one. You can cancel it for free up to 24 hours in advance.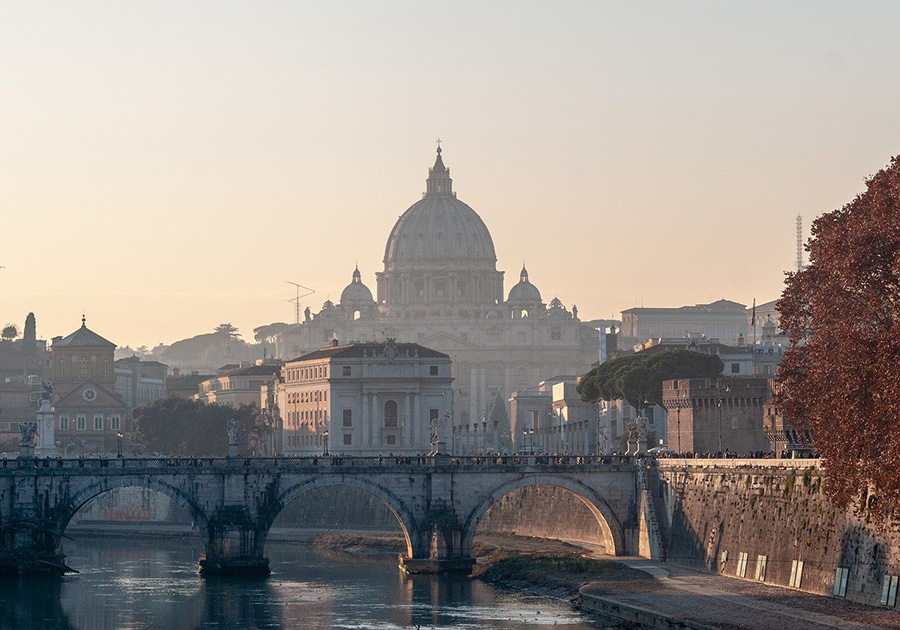 Rail connections between Fiumicino Airport and Rome Termini Railway Station
Travelling by train is the fastest way to reach Rome city centre from Fiumicino Airport.
Leonardo Express is the no-stop service connecting Fiumicino Airport and Rome Termini in just 32 minutes. Departures are scheduled every 15-30 minutes depending on time slots.
Fiumicino Railway Station is located inside the airport, first train leaves at 6:08 and the last one at 11:11 pm. Trains in Rome Termini run from 5:20 am to 10:35 pm. Usually trains are guaranteed in case of a strike, otherwise bus services will replace them.
A one-way ticket costs 14 € while a round-trip ticket is 28 €. Children under the age of 4 travel for free as well as children under 12 years for every paying adult.
Besides that, dedicated seating and bathrooms suitable for people with reduced mobility are provided on all Leonardo express trains, and guide dogs travel free of charge.
Having said that, in this article you can find useful information about how to get around Rome by public transport and what to do and see during your stay in the capital city of Italy.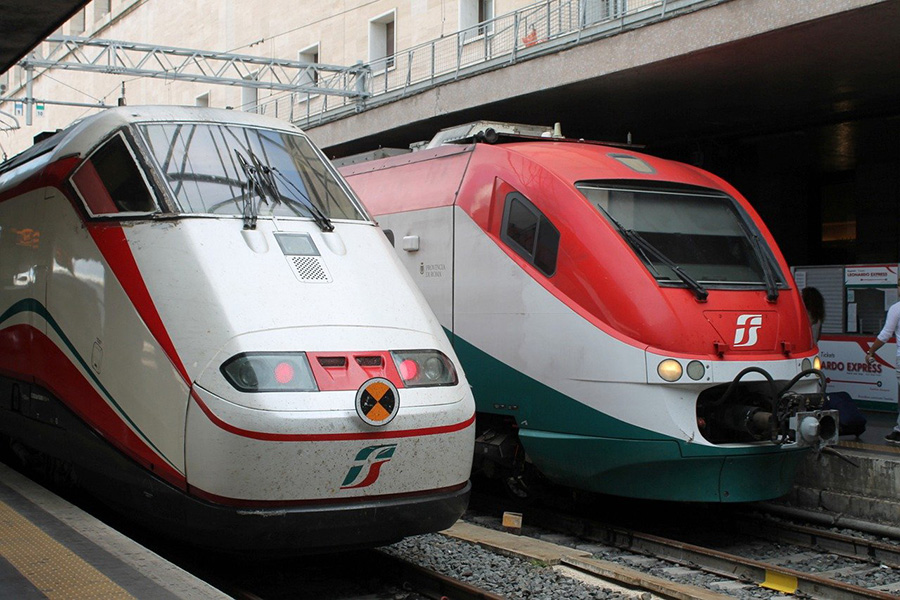 (Visited 169 times, 1 visits today)