Edinburgh Castle
is Scotland's most visited paid tourist attraction, receiving thousands and thousands of visitors every year. The fortress is one of the oldest buildings in town and it's the symbol of the history of the country and United Kingdom as well. As a matter of fact, Scotland and England have fought over the centuries to protect and conquer it.
Edinburgh Castle: what to visit
Standing on a rock, the castle dominates Edinburgh's skyline and offers an amazing panoramic view of the Old Town – especially from Argyll Battery – and its surroundings. Considering all the things you have to do and see inside, I suggest you spend at least a couple of hours for visiting Edinburgh Castle (you find more practical information about it at the end of the article).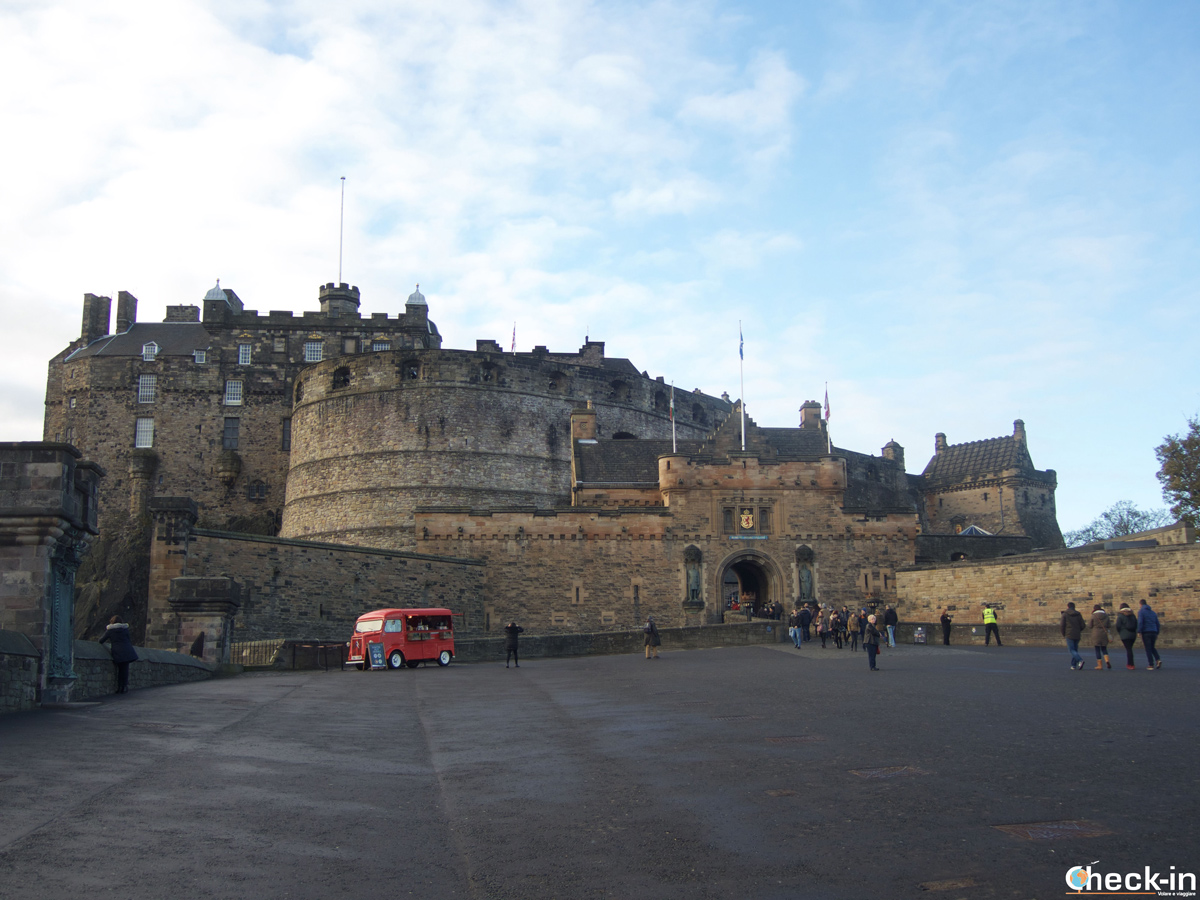 One o' clock Gun
Located at the end of the Argyll Battery, the gun is fired every day at 1 pm – except Sundays, Christmas Day and Good Friday – and this tradition dates back to 1861. At that time, together with the Time Ball installed on Nelson Monument on Calton Hill, it was used as a time signal for the ships cruising around Leith and the Firth of Forth. Today it's a spectacle to be seen (and heard)!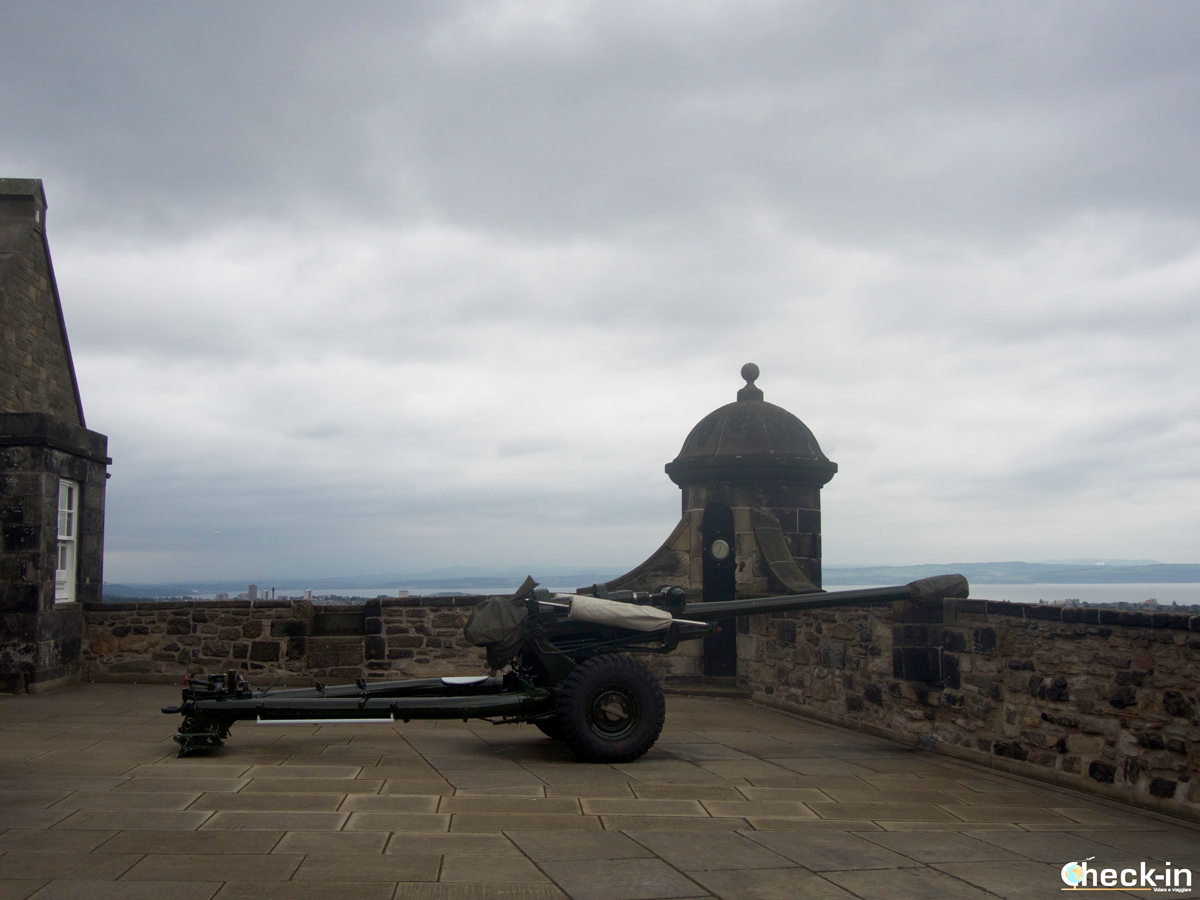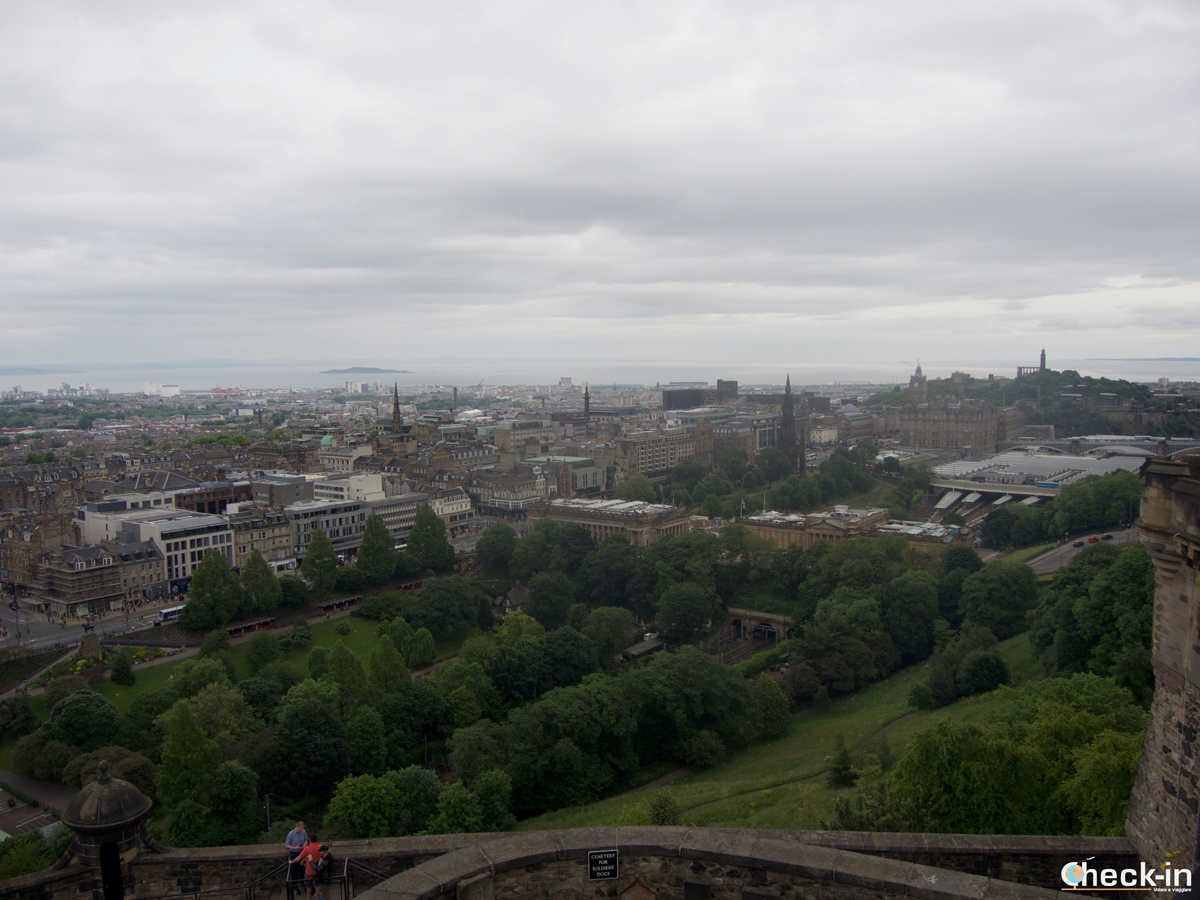 Scottish National War Museum and Prisons of War
I really appreciated this museum because it shows the role of the Scottish forces over the centuries, with artecfacts from Culloden (1746) to the Cold War (around 1991).
While here, go to visit the prisons in use from 1737 to 1814. They've been restored and now allow the visitors to discover how prisoners' life was.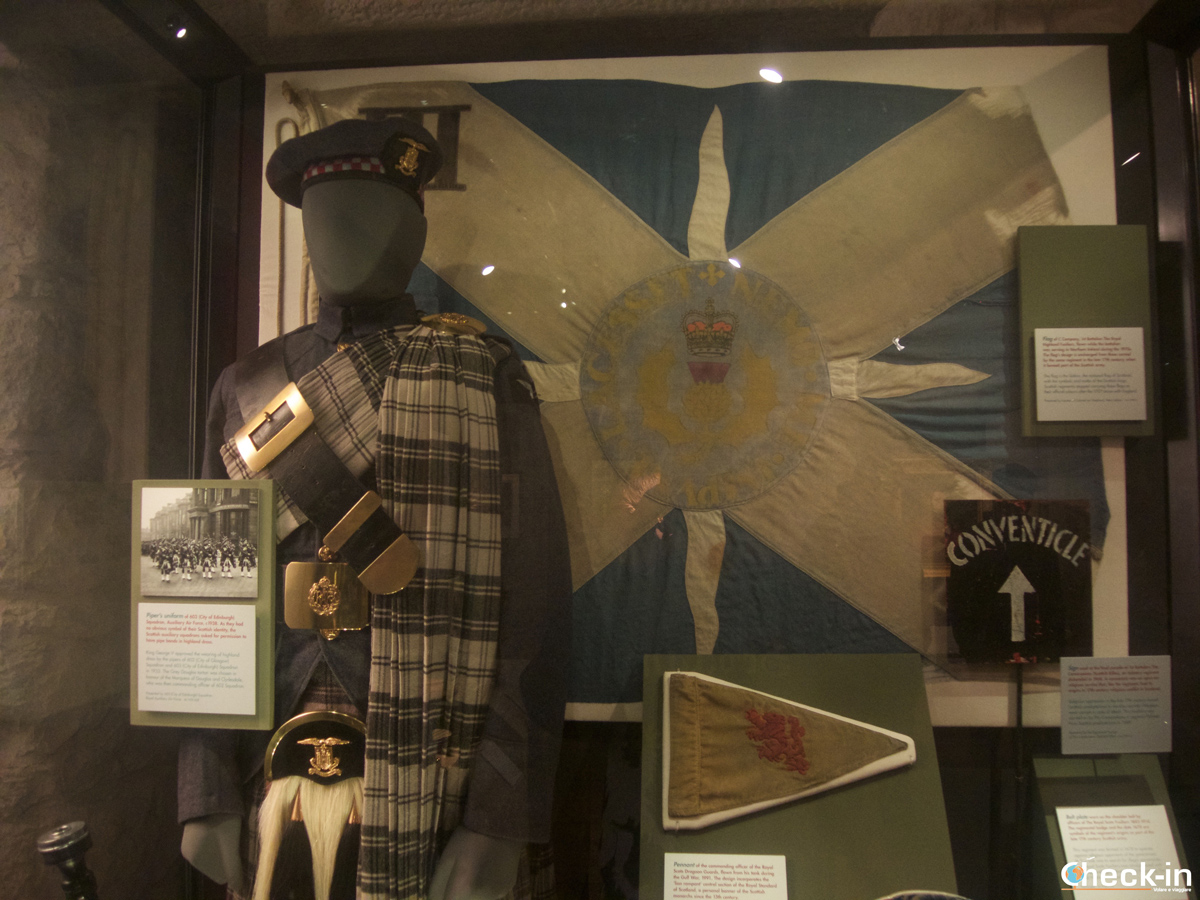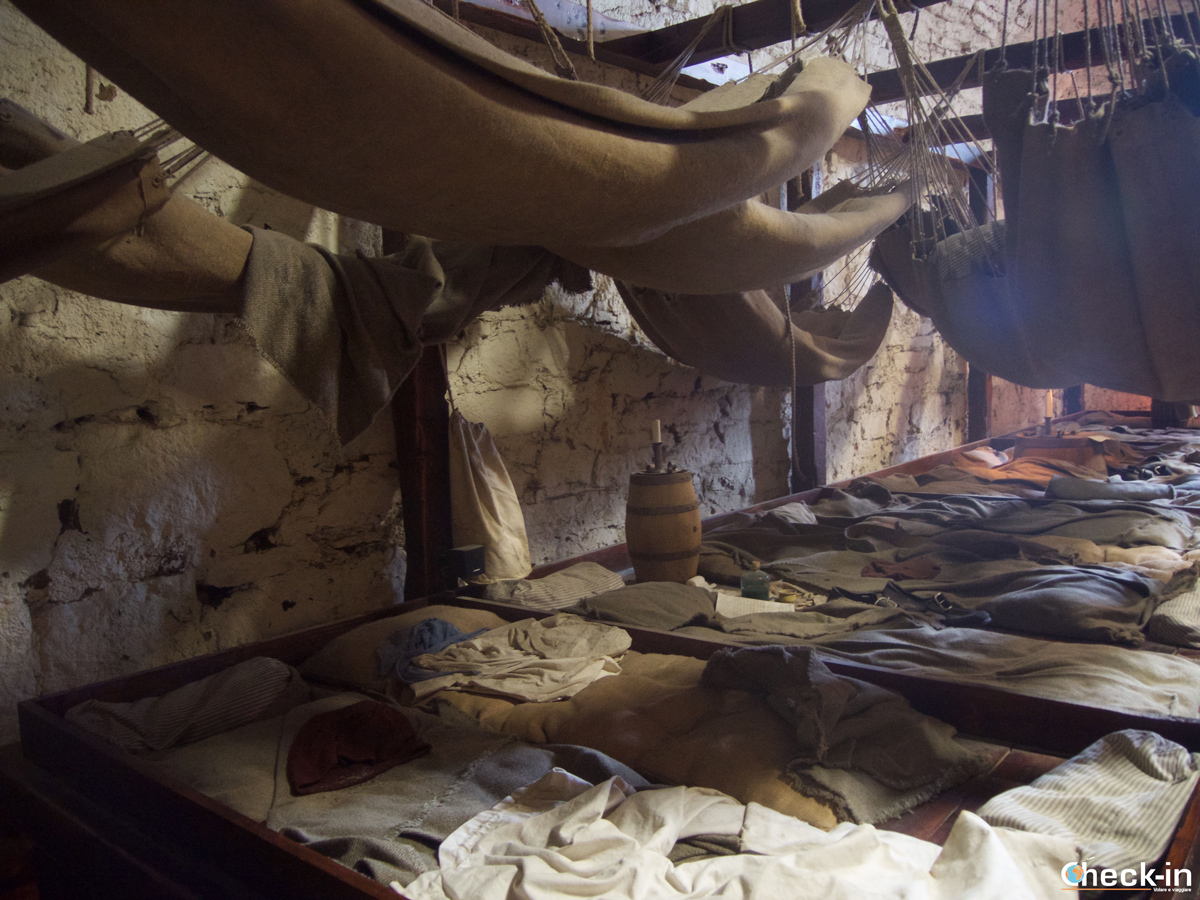 Crown Square
Passing through Foog's Gate I arrive at the top of the hill and here is a perfect spot where to enjoy a breathtaking view of the Scottish Capital. The Crown Square is surrounded by some of the most important buildings of the military complex.
Scottish National War Memorial
Hosted in a magnificent palace beautifully decorated with stain glasses and sculptures, the Memorial is dedicated to the Scottish soldiers passed away during the two World Wars and other military campaigns after 1945.
Great Hall
On the opposite side of the square there's the Great Hall, a masterpiece of Medieval Scotland as it was accomplished in 1511 for James IV. Later, the hall became a barracks and then it was used by Oliver Cromwell's army. Today it contains weapons and armours hung up on the walls.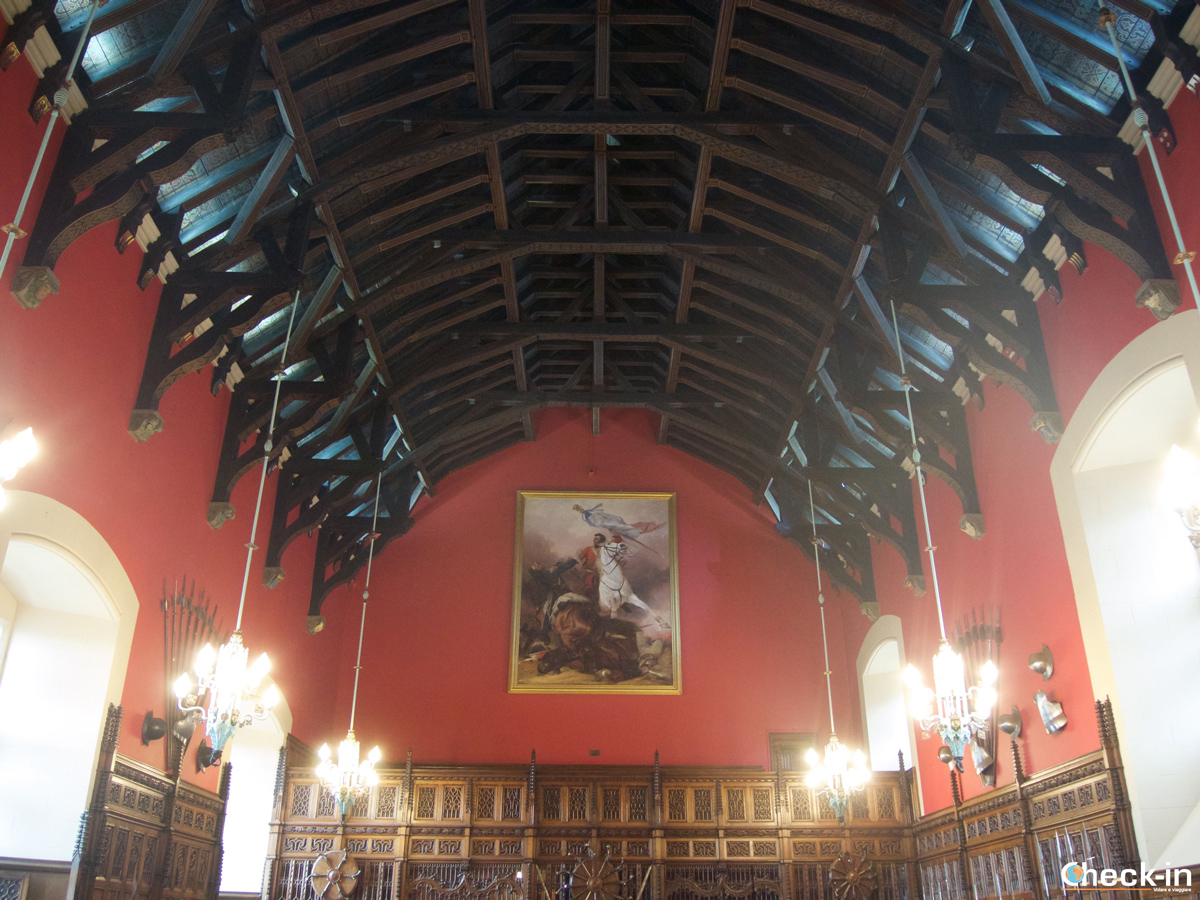 Royal Palace and Crown Jewels
This palace is the symbol of the history of Scotland as Kings and Queens used to live here. For example, in these rooms Mary Queen of Scots gave birth to James VI in 1566. Becoming King already in 1567, he was the one who united the crowns of Scotland and England in 1603. The last sovereign to stay here was Charles I in 1633, just before becoming the new King.
Anyway, the most visited place is undoubtedly the Crown Room, where the crown jewels – even known as Honour of Scotland – together with the Stone Of Destiny, returned from England to Scotland in 1996, are displayed in. Here you can learn about their turbulent past, a long history in which personalities like Mary Queen of Scots, Cromwell and Sir Walter Scott have been involved in.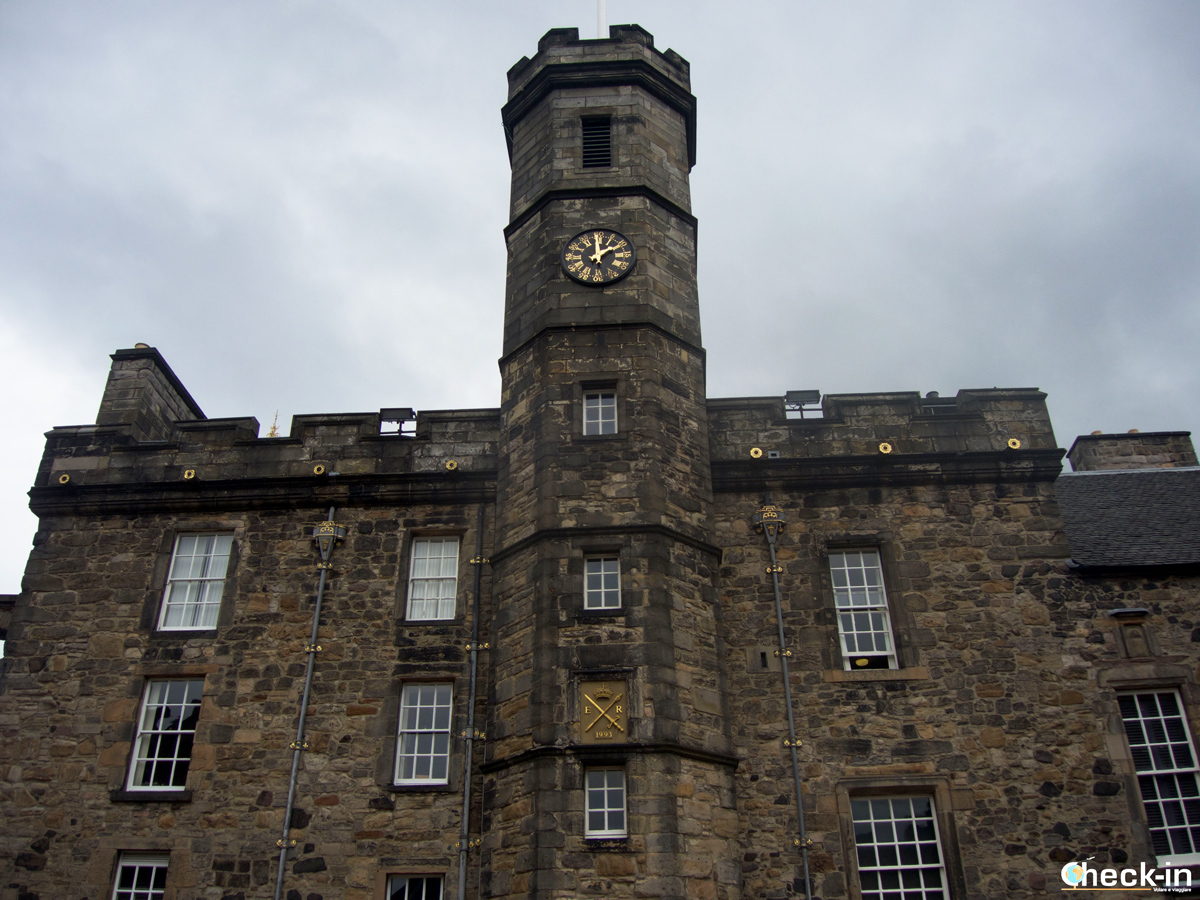 St Margaret's Chapel
It's the oldest building in Edinburgh Castle and it was built around 1130 by David I and dedicated to his mother Queen Margaret. The Chapel is still used nowadays for weddings and christenings.
Just outside of St Margaret's Chapel you can admire Mons Meg, a masterpiece of the military technology and used until 1550. Now look down from the walls and you will spot the Dog Cemetery, where the Scottish militaries' dogs are buried.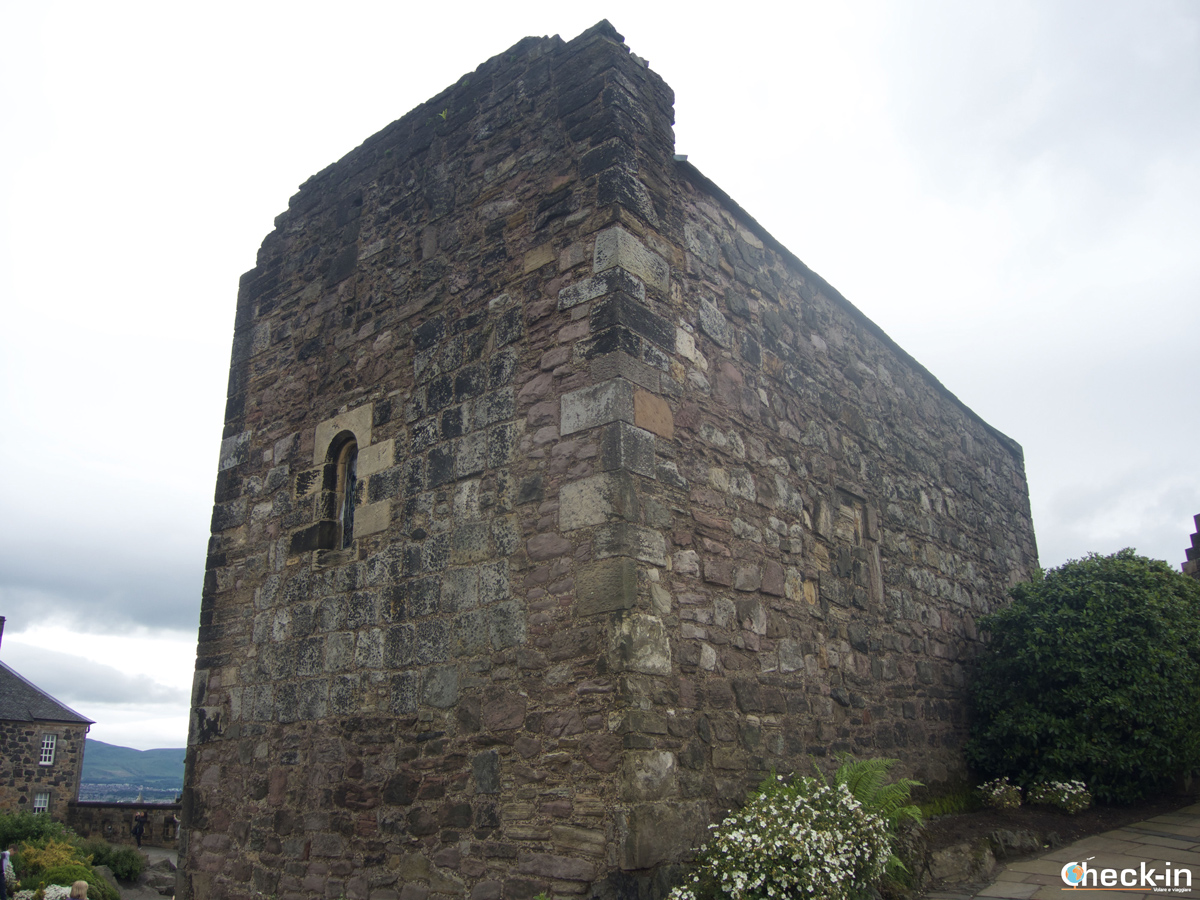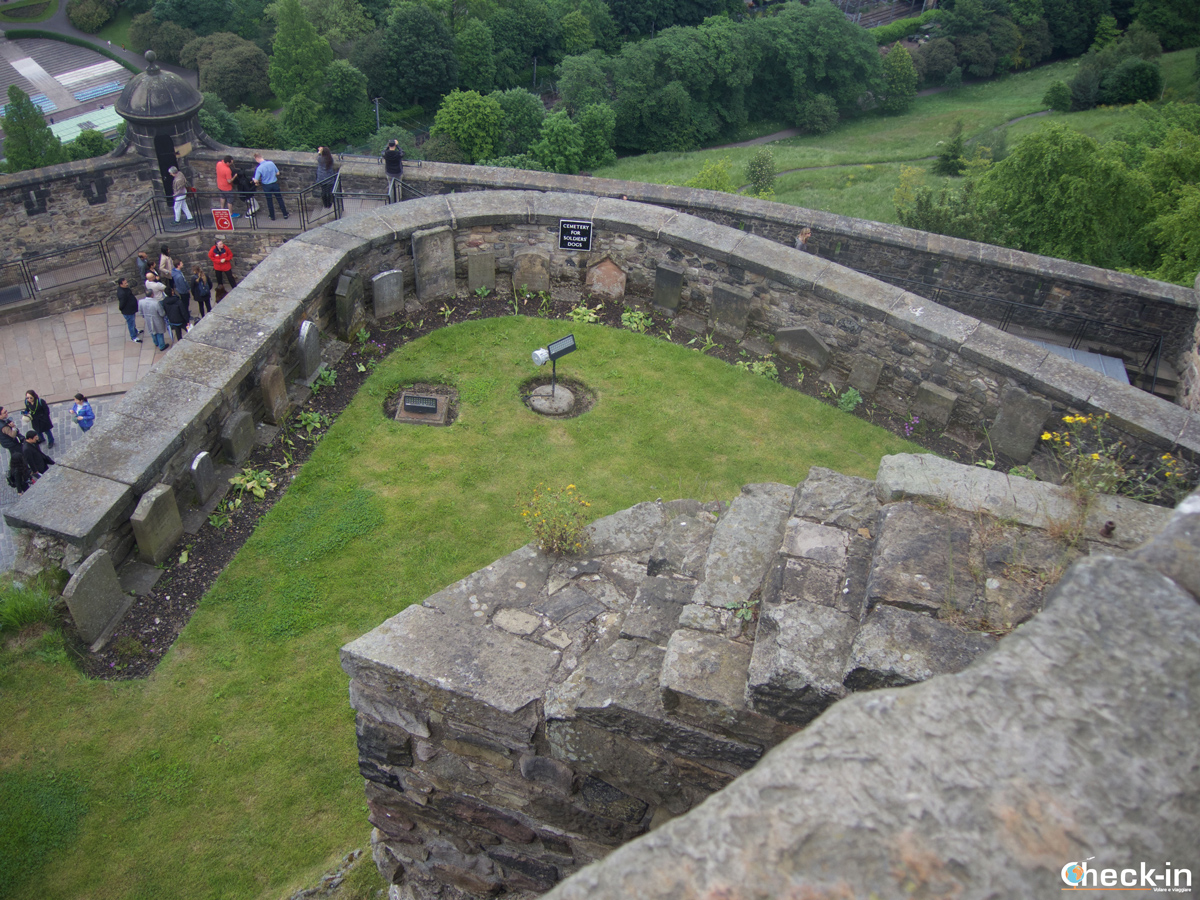 Visit Edinburgh Castle: opening times and tickets

Edinburgh Castle opens at 9:30 and closes at 6pm from 1st April to 30th September (last entry at 5 pm) and at 5 pm from 1st October to 31st March (last entry at 4 pm).
Buying Edinburgh Castle tickets in advance
is the best option if you want to save time avoiding 2-3 hours in queue, especially in July and August. As a matter of fact, you'll receive an e-voucher valid one year that permits to skip the queue. Once there, you simply have to show it at the dedicated desk… you'll spend no more than 5 minutes (I did it!).
These are the prices:
Adult (16-59 years), £17.00
Child (5 – 15 years), £10.20

Concessions (60+ or unemployed), £13.60
Child (<5 years), free
In addiction to that, Edinburgh Castle entrance is included in other touristic passes that allow you to save money during your holidays in Scotland:
Royal Edinburgh ticket

, valid for two consecutives days and comprises three top-attractions – Edinburgh Castle, Holyrood Palace and Royal Yacht Britannia – together with unlimited travels on Hop-on hop-off buses;

Historic Scotland Explorer Pass

, valid 3 or 5 days, gives access to 77 historical sites across Scotland, like Stirling Castle, Glasgow Cathedral, Linlithgow Palace, Skara Brae, Scone Palace, St Andrews Cathedral, Urquhart Castle and so on .
(Visited 1,798 times, 2 visits today)