Located in northern Italy, the lago di Garda is the biggest lake of the country with a surface area of 370 Km2 (142,85 sq mi). The lake as well as its shoreline are divided between the provinces of Verona (Veneto), Brescia (Lombardy) and Trento (Trentino-Alto Adige). Its southern part is wider and surrounded by morainic hills originated from the glacier recession; on the other hand, the northern part is narrow and enclosed by mountains creating a fjord-shape landscape.
The Lake Garda is undoubtedly one of the most popular Italian tourist destinations among international visitors, especially those coming from Austria and Germany. Due to its configuration, the local mild Mediterranean climate permits visitors to enjoy Lake Garda all year round. If you want to avoid the peak season (which is mainly July-August) then you should consider other periods such as spring or autumn.
—> Top activities to do around Lake Garda <—
How to reach Lake Garda and getting around it without a car
Given Lake Garda's strategic position in the heart of northern Italy, frequent connections to/from major cities in the surroundings are operated by trains and buses.
Desenzano-Sirmione and Peschiera railway stations are located along the southern shore and they are served by regional and high-speed trains headed to Milan, Verona Porta Nuova, Venice, Innsbruck, Wien and München. Rovereto railway station is the nearest one to the northern area of the lake. Prices and timetables are available here.
Flixbus links many towns around Lake Garda – Sirmione, Peschiera, Lazise, Bardolino and so on – to domestic and international destinations. For more information please check its website. Many daily local bus routes are also available across the area and nearby towns. One of the bus lines you may use more is the no. 26 running between Brescia and Verona Porta Nuova Railway Station with stops in Desenzano, Sirmione and Peschiera. For all details and timetables visit this page.
The nearest airports to Lake Garda are Verona-Villafranca (15 Km) and Bergamo-Orio al Serio (80 Km). Then, Venice (around 100 Km), Milan Linate and Malpensa (approx. 110-170 Km) and Bologna (150 Km).
Approximate distances between Lake Garda and major italian cities around are the following:
Brescia, 35 Km
Verona, 40 Km
Bergamo, 80 Km
Milan, 130 Km
Venice, 152 Km
Bologna, 165 Km
Treviso, 170 Km
Lake Garda, what to do and see in 48 hours
I had an entire weekend to spend on the shores of the lake so I decided to explore the area situated between Lombardy and Veneto. I had time enough to visit three different towns and discover their historical and cultural heritage as well as amazing natural sights. If you are interested in activities and day trips from nearby towns and cities such as Milan, Bergamo and Verona you may check this website.
—> Top activities to do around Lake Garda <—
1. Desenzano del Garda
The railway station is located around 1 Km from the city centre and you can reach it walking along viale Cavour.
First stop is Desenzano Castle, founded in the Middle Age in order to protect the town against barbarian invasions. Then it was reconstructed in the XIV-XV centuries whilst nowadays it serves as panoramic terrace over Lake Garda and the neighboring hills. It is also home of exhitibions and special events throughout the year.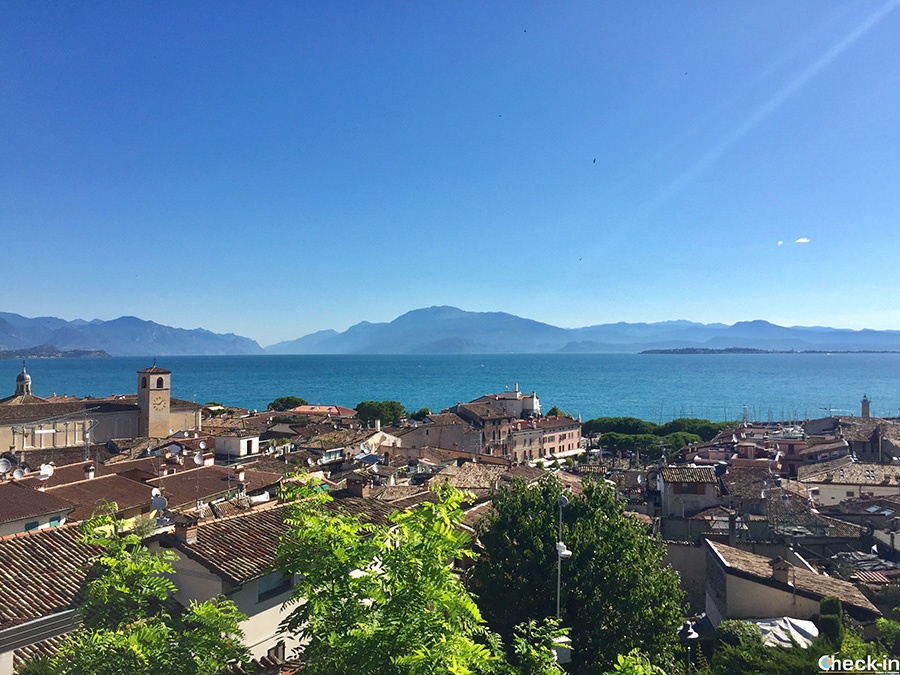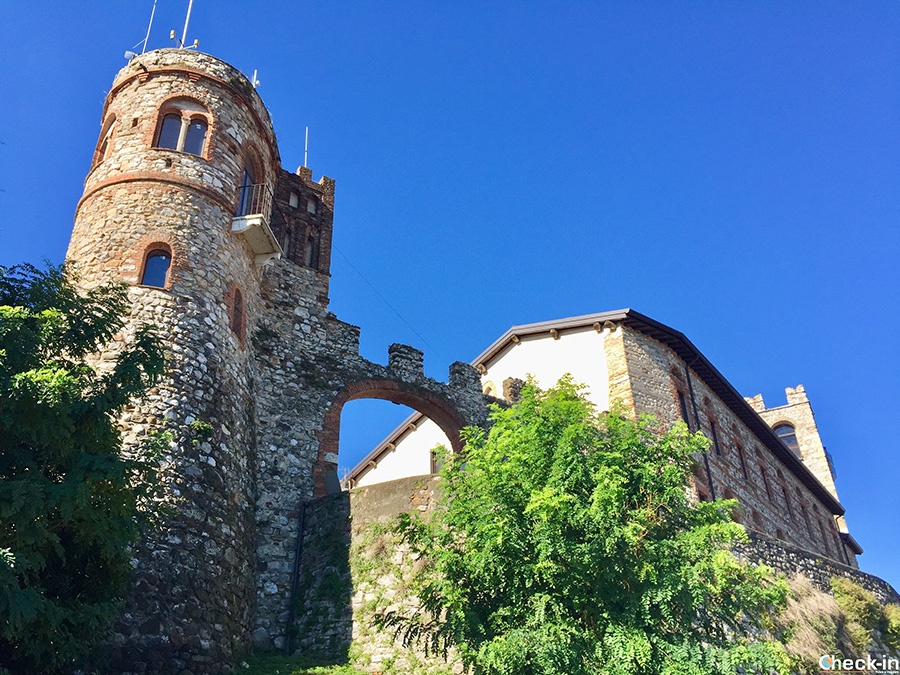 The charming Desenzano old town stretches out on the southern shore of the lake and it comprises a thriving commercial centre together with several stunning palaces dating back to the 16th century. You can get a sight of Desenzano's artistic and archeological heritage visiting several attractions scattered few steps away from the shoreline.
The Cathedral of S. Maria Maddalena was erected between the end of the 1500 and the beginning of the 1600 and it is considered one of the most important Renaissance structures in the province of Brescia. In its chapel you can admire Tiepolo's version of "The Last Supper". Then, the ruins of the Roman Villa built in the 1st century BC are renowned for being the most relevant archeological evidence of ths type of building in northern Italy.
Malvezzi Square is one of the top pictoresque places in Desenzano and it is located close to the Old Pier (Porto Vecchio or Porticciolo) overlooked by the iconic Palazzo Todeschini. The harbour was built in 1200 during the domination of the Venetian Republic as a grain and wheat trading area.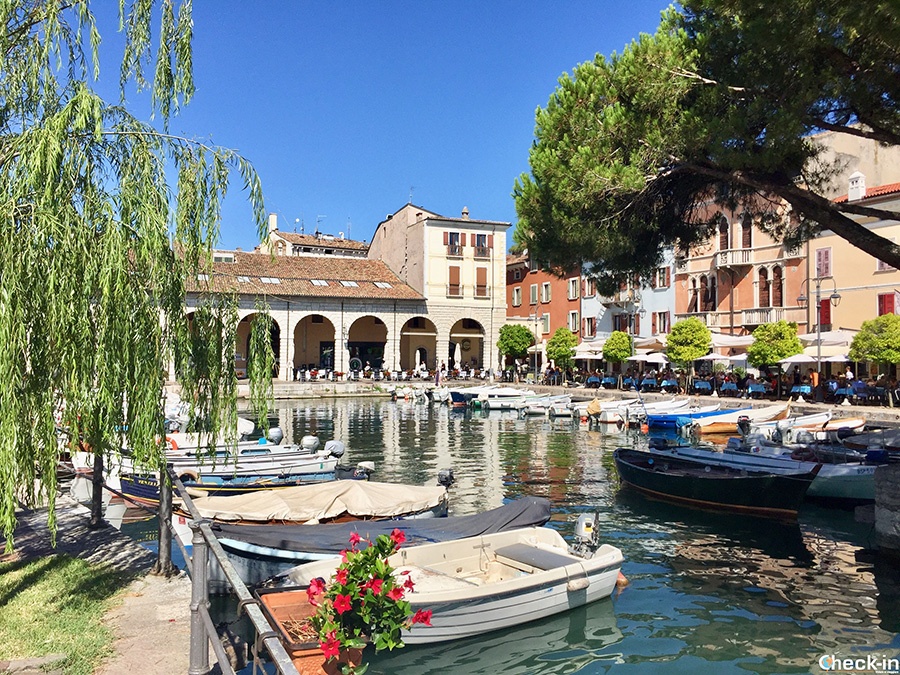 Having a walk along the promenade up to the Lighthouse offers visitors the chance to get amazing 360° views across Lake Garda and Desenzano's beaches (Desenzanino and Rivoltella). It is also very easy to recognize Sirmione peninsula on the horizon.
For more information about places not to be missed in Desenzano you can have a look at In Lombardia website. Best hotel deals are available at this link.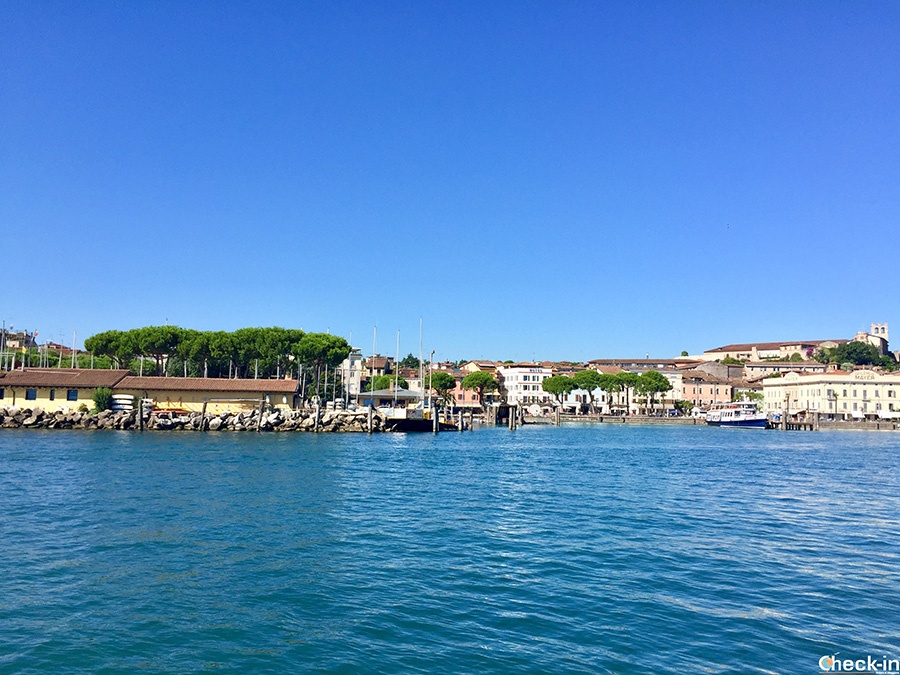 2. Sirmione
Also known as the "Perla del lago di Garda", Sirmione is one of the top holiday destinations of the Lake of Garda. Indeed, besides being famous for its thermal water with healing properties, the village welcomed important "visitors" such as Catullo, Stendhal, Lawrence, Goethe and Maria Callas. In addition to that, the old town boasts an historical and culturale heritage and mesmerizing landscapes.
The Sirmione historic centre is made of alleys bordered by stone walls with plenty of traditional and artisan shops. Then, leaving behind you the busiest streets you suddenly find yourself in small beaches with crystal clear water.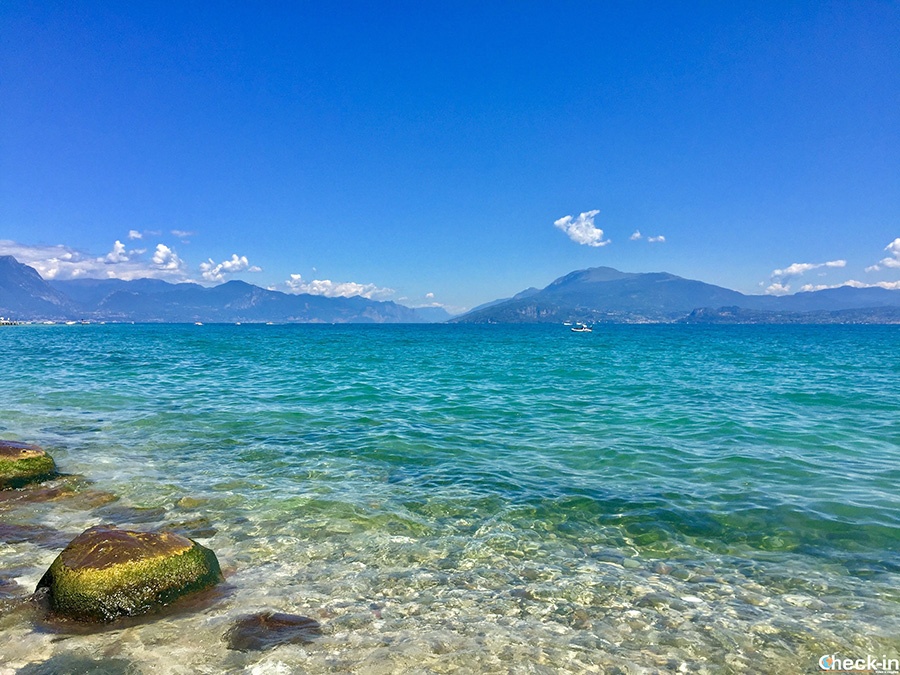 The bus stop is located in largo Faselo Bitinico, just in front of the post office and few metres away from the stunning Rocca Scaligera, the symbol of Sirmione. This fortress was built in the 13th century to protect Verona's fleet and it is one of best-preserved castle in Italy. Today is a very popular attraction and tourists can enjoy breathtaking views of Lake Garda from the top of its high tower.
Daily boat tours depart from the nearby harbour and offer the chance to see Sirmione and its attractions from a different and unique perspective. For more details about timetables, prices and online bookings please check this website.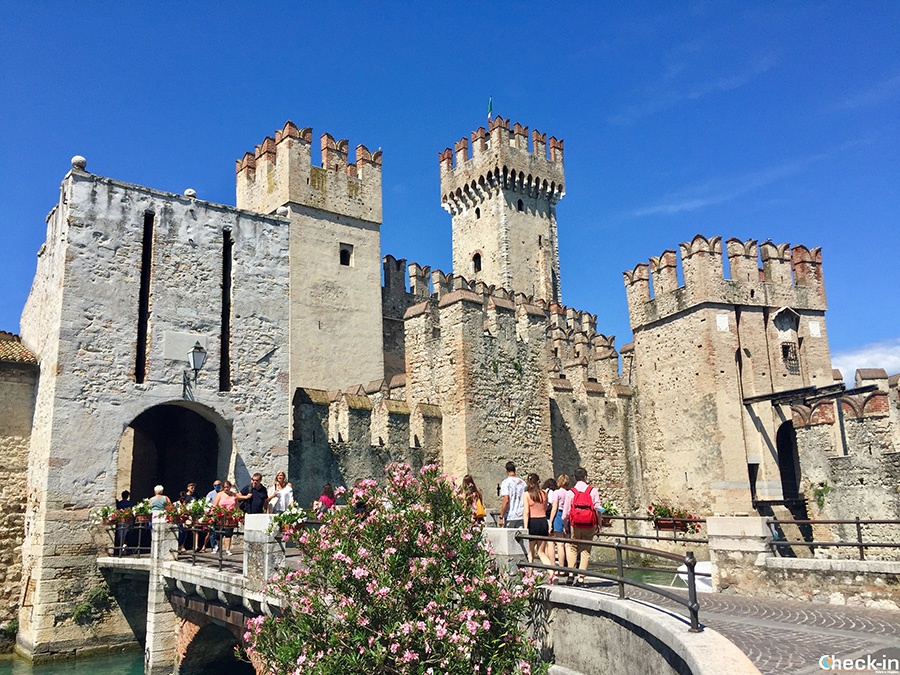 Away from the bustling town centre, on the tip of the peninsula you can visit many places of interest as well as relax in parks and beaches. After having spotted the villa where Maria Callas stayed several times, take your time to enjoy the special atmosphere that surrounds the church of San Pietro in Mavinas. The building dates back to the 8th century whilst its tower bell is from the 11th-12th centuries. Due to its out-of-the-way position it was inhabited by a hermit. The "Julia Bell" stands in the chuchyard and its tolls still remind us today the Italian soldiers imprisoned and then passed away in the Nazi concentration camps after 8 September 1943.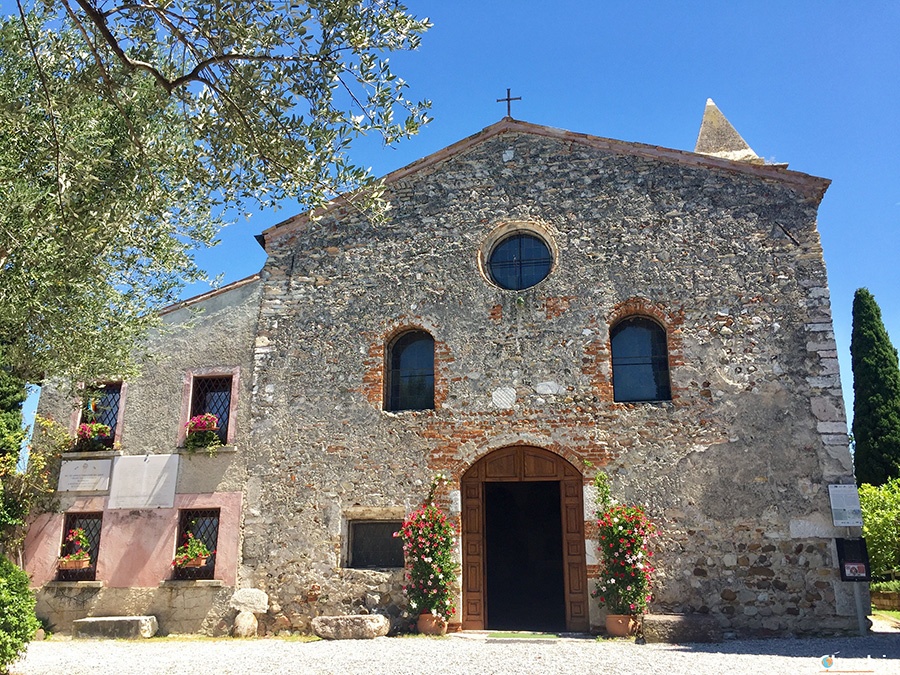 Walking few hundred metres from the church you get to "Catullo caves". Despite the name, they are the remains of a Roman Villa and nowadays they are considered the most magnificent private building of noble character across northern Italy. This was realised between the end of the 1st century BC and the beginning of the 1st century AC. It belonged to a rich and powerful person but unfortunately his identity is still unknown. The complex is situated in a wonderful panoramic position, stretching out over the lake and surrounded by a vast olive grove.
For more information related on what to do and see in Sirmione please take a look at the tourism office website. Then, on this page you may search for hotels with best available rates in the area.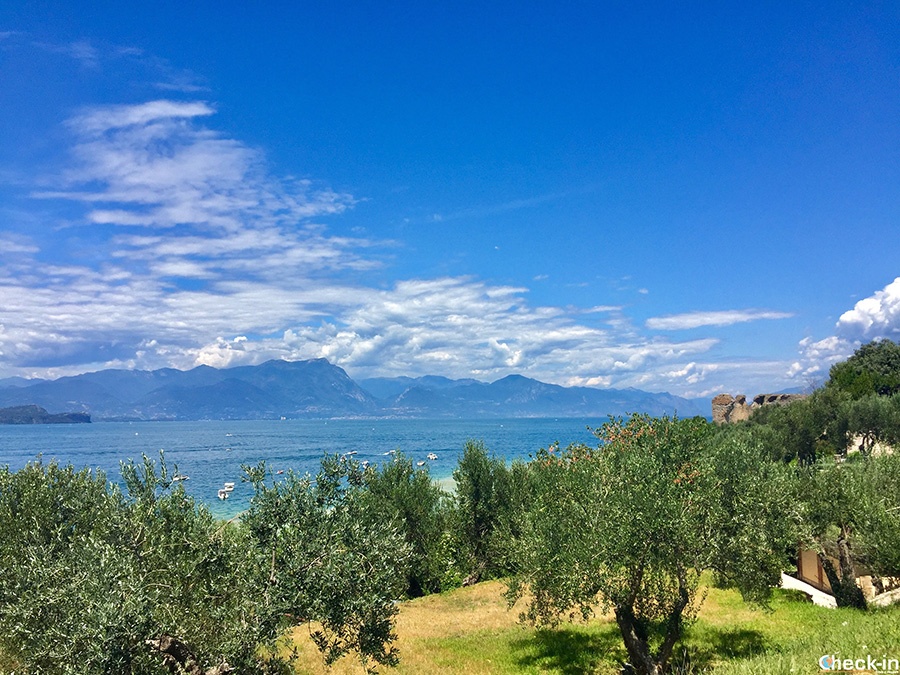 3. Peschiera del Garda
This is the westernmost town in the province of Verona, in Veneto. The city centre is encircled by massive defensive systems known as "Fortezza di Peschiera" that have been declared UNESCO World Heritage Site in July 2017.
The first defensive buildings date back to Roman times, when the village – its name was Arilica – was the base of the military fleet and a strategic centre for the control of the area. Afterwards, the Republic of Venice strengthened the walls, bastions were erected and gates were opened along the roads headed to Verona and Brescia. Today panoramic paths stretch along the walls offering gorgeous views across Lake Garda and River Mincio, which is its only emissary.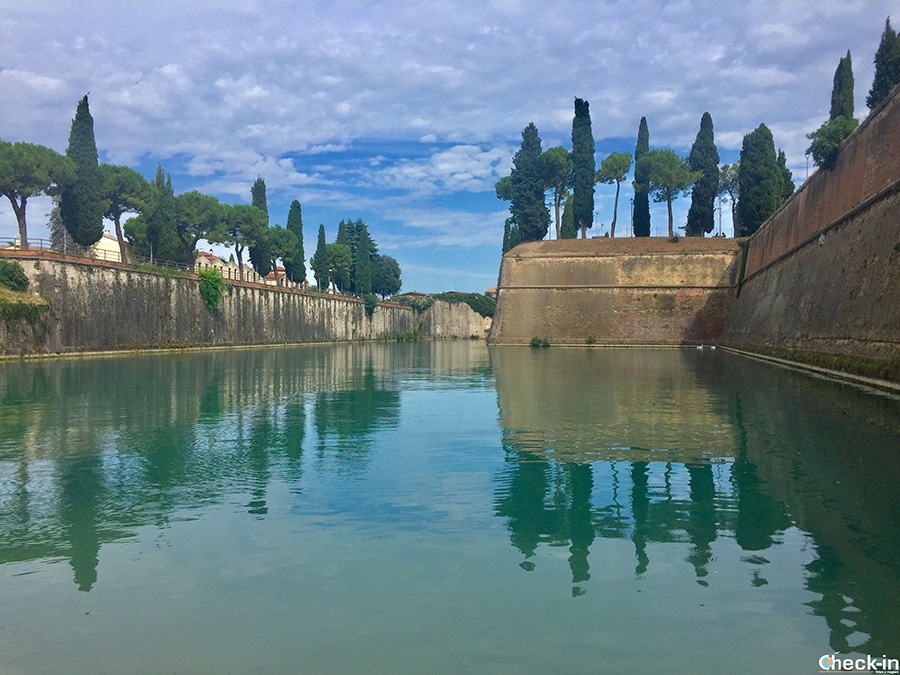 Ponte dei Voltoni is another stunning viewpoint over Peschiera historic centre. It was built by the Republic of Venice during the 16th century to link the two fortified islands in the town. A short walk from there leads to Ferdinando di Savoia Square, overlooked by the parish church of San Martino. Although the current building is from 1820-22, it is one of the oldest religious temples in the Diocese of Verona as it first appeared in documents dating back to 1008. Next to it you can see the remains of the Roman town of Peschiera (2st century BC-5th century AC), which was found in 1974.
To find out more about Peschiera's sites of interest you can visit its tourism office website.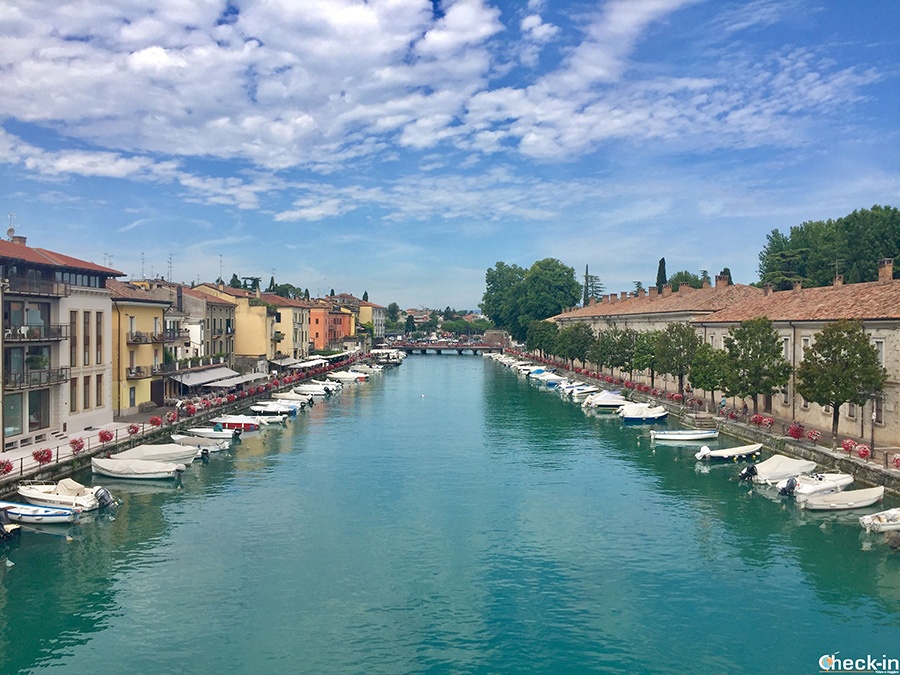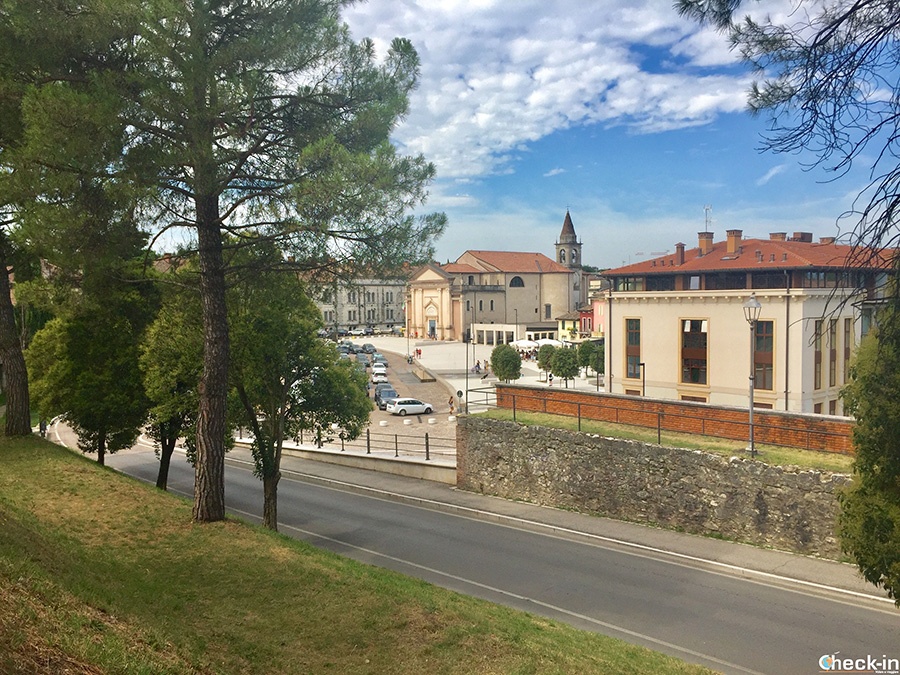 Peschiera was also the town where I stayed overnight. My choice was Hotel Johnson, a two-star hotel situated in a quiet and peaceful street only few minutes away from the town centre. My room – a double one for single use – was on the ground floor and equipped with a cosy private outdoor space directly overlooking the park around the hotel. There families can take advantage of a children's play area.
Reception is open 24/24, check-in is from 12 pm while check-out is by 10 am. Breakfast buffet is served daily from 07:45 to 09:30 am. Those travelling by car have free private parking.
All services available, prices and best deals can be found on Booking.com.
4. Gardaland Amusement Park

There are several theme parks around Lake Garda. Among these, Gardaland is certainly the most famous. It is located in Castelnuovo del Garda and it was inaugurated in July 1975. Today it features about 40 attractions divided by type and every year new unique experiences suitable for all ages are introduced. Not to mention the "historic" ones that never get too old like "Blue Tornado", "Fuga da Atlantide", "Albero di Prezzemolo", "Jungle Rapids" and "Space Vertigo".
Gardaland is 2 Km far from Peschiera Railway Station and free shuttle bus services runs every 30 minutes linking both destinations. First departure is at 09:30 am whilst the last one is at 06:30 pm.
Skip-the-line entrance tickets are available and give full access to all attractions. They can be purchased online here.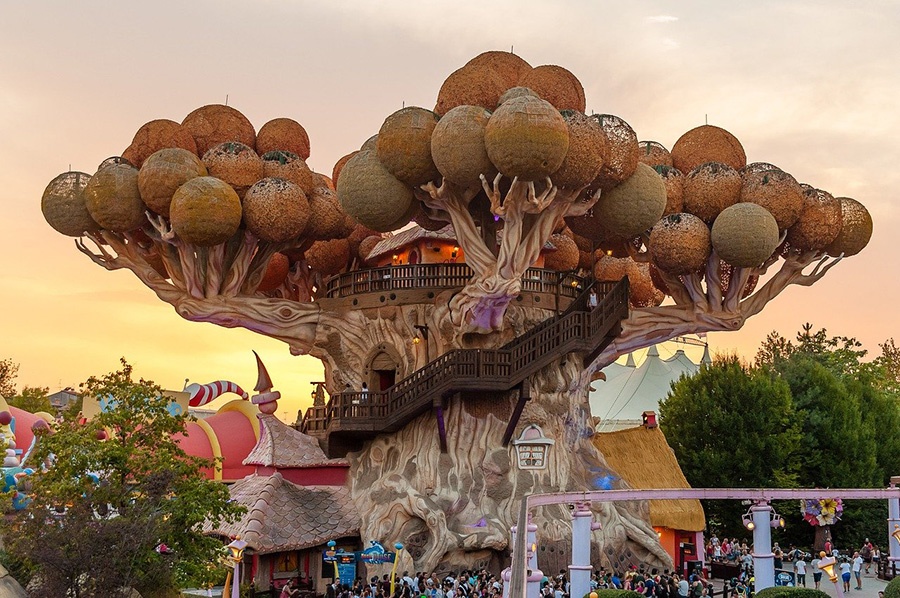 Where to eat around Lake Garda
The three regions overlooking the lake have their own local cuisine, food and wine specialities. In this page you get more information about Lake Garda's typical products.
Anyway, in this article I want to recommend you a different place where you can taste not Italian but… Scottish food! I am talking about the Iona Seafood Pub, a family-run restaurant located in Peschiera and inspired by Scotland. Indeed, Chicca and her family have fallen madly in love with this nation since their first trip. So they decided to name their restaurant after the small island, which is part of the Inner Hebrides along the Scottish west coast. I am an "addicted to Scotland" too and I confirm you Iona is definitely one of the most suggestive places you may find across the country.
The menu includes Scottish seafood specialities as well as meat dishes such as the black angus hamburger. You can also find traditional Irish food. Of course, you have plenty of beers to choose from. To live a full experience it would be great come here for a live music night. In my case I was lucky enough to attend the performance of Alban Fuam, a band from Verona fully specialised on Celtic Music.
To find out more about opening hours, events and contact numbers you can follow Iona Seafood Pub Facebook Page.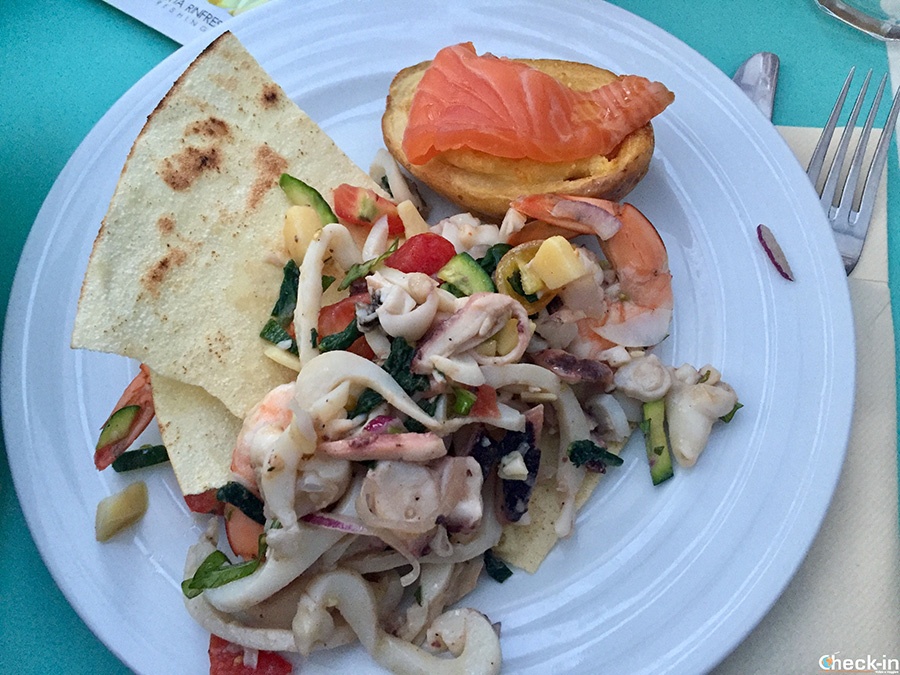 (Visited 1,037 times, 1 visits today)