For those who wonder if it is possible to visit Scotland without a car the answer is quite easy. Yes. You can travel by bus or train to reach so many places across different regions, from north to south and islands as well.
Then, multi-day guided tours are also available for tourists that just want to relax without any worries about planning their trip and other related stuff. Most of them depart from Edinburgh while 3-day tours to Skye also leave from Glasgow (full list on this page).
As detailed below, in this article I share with you the 13 recommend guided tours leaving from the Scottish capital to areas such as the Highlands, the island of Skye, the Whisky Coast, Inner and Outer Hebrides, Orkney and Northern Coast.
1. Isle of Skye and West Highlands in 4 days
Leave behind you Edinburgh to explore the Scottish countryside and its wilderness. During this trip you will enjoy some of the most beautiful sceneries Scotland has to offer to its visitors. You also see historic places of interest and fascinating modern marvels. Accomodations provided are B&B located in Fort William and Skye area (2 nights).
Indeed, day 3 is spent on the island with a flexible programme depending on weather conditions and group's interests as well. The other two days offer the chance to visit places like for example the Kelpies in Falkirk, Rannoch Moor, Glencoe, Glenfinnan Viaduct, Glen Shiel and Dunkeld.
For the full itinerary, all information and online bookings please refer to this website.
2. Outlander 4-day tour from Edinburgh
If you are fan of Outlander tv series this is definitely the best tour you can do. Having said that, this activity is also suitable for those that may not know the novel series by Diana Gabaldon but are interested in Scottish history. B&B accomodations are provided in Inverness (2 nights) and Fort William.
The itinerary includes filming locations such as the village of Culross, the small town of Falkland, Doune Castle, Clava Cairns and Culloden Battlefield. You also visit Glenfinnan, surrounded by a fantastic Highland scenery which is crossed by the famous Jacobite Steam Train railway line used as Hogwart Express in Harry Potter.
Full travel plan, prices and all details are available at this link.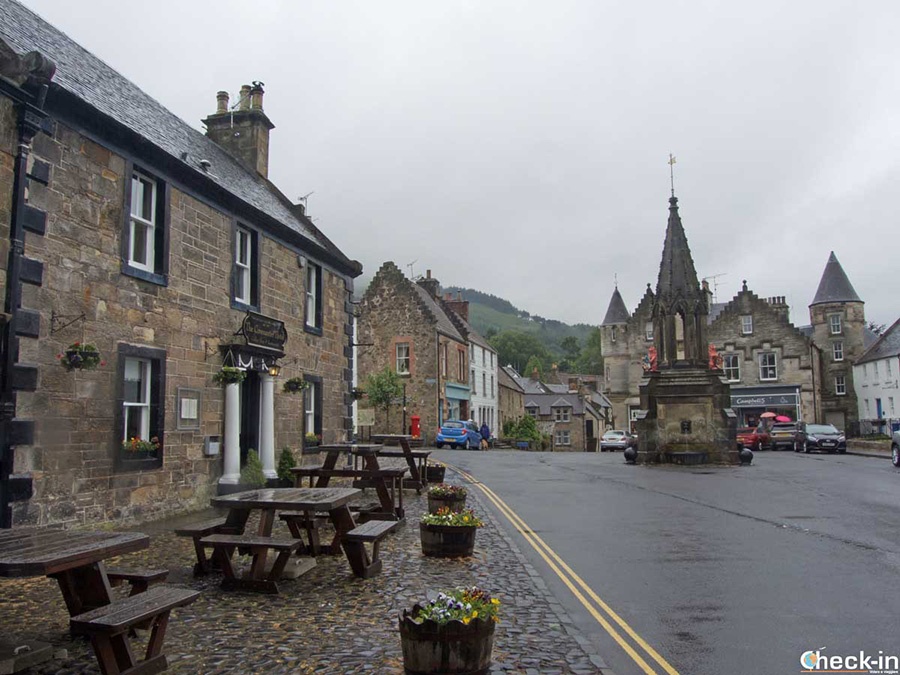 3. Islay and Whisky 4-day tour
Scotland is famous for its whisky so why do not take this opportunity to discover Islay, which boasts 8 of the renowned malt whisky distilleries across the country. Groups are limited to few participants to offer you the best possible experience. The village of Bowmore will be the base for your stay on this island of the Inner Hebrides.
Not only tastings. During the trip you can see beautiful sceneries such as Loch Lomond National Park and Islay's sandy bays along its west coast as well as historical sites like Kilmartin standing stones and the ruins of Kidalton Church.
For all information concerning route, prices and other services please visit this website.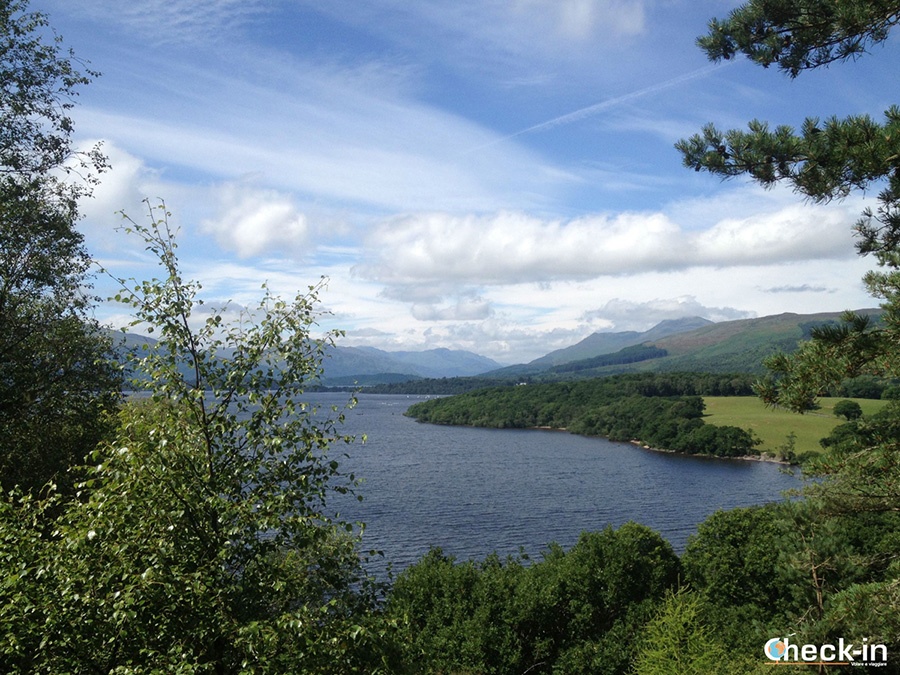 4. Mull, Iona and West Highlands in 4 days from Edinburgh
This tours explores West Highlands which is one of my Scotland's favourite areas so I definitely recommend it to you. The 3-night accomodation is a B&B located in Tobermory, the capital of Mull. In this way you will be able to discover the more remote areas of the Hebridean Island together with a a day-trip to the charming Iona.
Some of the highlights of the 4-day tour are:
Queen Elizabeth Forest Park;
Glencoe;
Loch Linnhe;
Calgary Bay;
Tobermory Whisky Distillery;
Iona Abbey;
Staffa and Fingal's Cave;
Inveraray;
"Rest and Be Thankful" moutain pass
All details, fares, dates and online booking are available on this page.
5. From Edinburgh to Loch Ness, The Highlands and Skye in 5 days
This tour leads you across beautiful Highlands whilst discovering more about Scottish history and admiring some of Scotland's most iconic sceneries. In addition to that, the activity is for very small groups with a live tour guide. You stay overnight in Oban and isle of Skye and 2 nights in Inverness. The accomodation provided is a 3-star B&B with full Scottish breakfast.
Some of the tour highlights are the following:
Stirling, the Wallace Monument and the Castle;
Glencoe;
a ride on the Jacobite Steam Train to Fort William passing the viaduct featured in Harry Potter movies;
Glenfinnan Monument, a tribute to those who fought in the 1745 Jacobite Rising;
a full day in Skye;
Eilean Donan Castle;
a cruise on Loch Ness;
Culloden Battlefield;
Aviemore;
Pitlochry and a whisky distillery tour.
More information and online bookings available on this website.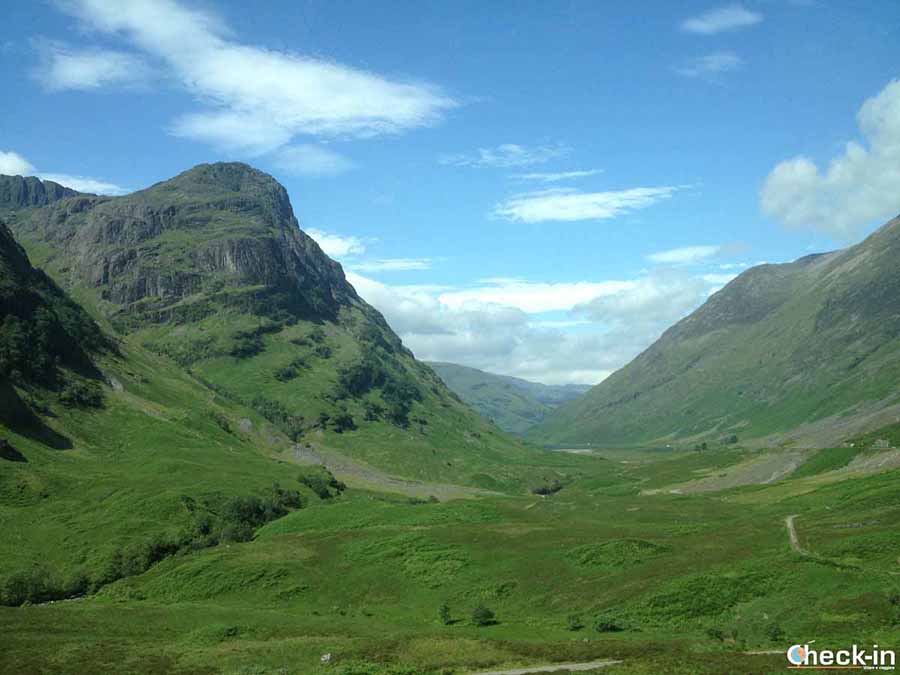 6. Outer Hebrides and The Highlands 5-day tour
A small group tour with maximum 8 participants that brings you from Edinburgh to the Highlands and then to Lewis and Harris. With a 2-nights stay in Stornoway you have plenty of time to explore the Outer Hebrides. The other overnight stays are in Ullapool and Inverness.
Some of the places you will see are:
Dunkeld Cathedral;
Spey Valley;
Loch Ness;
White-sandy beach of Luskentyre;
Callanish Stone Circle;
Royal Lochnagar Whisky Distillery;
Scone Palace in Perth.
All details are available here.
7. Isle of Skye and The Highlands in 5 days
Another small tour group (max. 8 persons) leaving the Scottish capital towards north. With a 2-nights B&B stay in Ullapool and then in Portree you have plenty of time to enjoy some of Scotland's finest sceneries, castles, wildlife and hidden gems across the Highlands and the isle of Skye.
On day 1 you travel from Edinburgh to Ullapool passing through Dunkeld, the Cairngorm National Park, Loch Insh and Loch Ness. Day 2 is focused on north-west Highlands and some of its iconic sites such as the Mountains of Assynt, Ardvreck Castle, Achmelvich Bay and the fishing village of Lochinver. On day 3 you reach Portree, the capital town of the isle of Skye, travelling through the Beinn Eighe National Nature Reserve, Applecross and Plockton.
Day 4 is just about Skye and the itinerary depends on weather conditions. Indeed you may drive through Quiraing pass, see Kilt Rock and reach Neist Point. Otherwise you can visit Dunvegan Castle. On the final day of the tour you will see Eilean Donan Castle, the mountains of Kintail and Ben Nevis, Glencoe and the Falls of Dochart.
For more information, prices and conditions please check this website.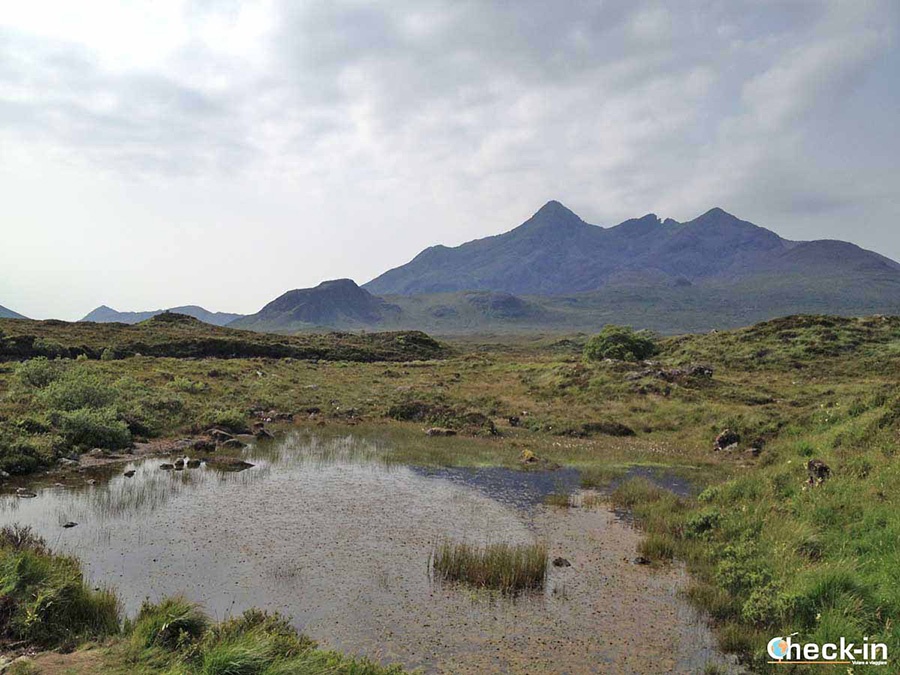 8. Northern Coast and Orkney in 5 days
An unforgettable journey that drives you from Edinburgh to the northern limits of Scotland's mainland offering the chance to enjoy some of the most amazing sights of the country and find out more abouth Scottish history. A B&B accomodation is provided in Inverness, Kirkwall (2 nights) and Ullapool.
The itinerary is as follows. On day 1 from Edinburgh to Inverness passing through Stirling, Doune Castle, Callander, Rannoch Moor, Great Glen and Loch Ness. On day 2 from Inverness to Kirkwall traveling along the northeast coastline up to John O' Groats to take the ferry headed to Orkney archipelago. The rest of the day as well as day 3 are fully dedicated to explore Orkney. Then, on day 4 it is time to go back to the mainland and reach the far northwest of the Highlands. On the final day of the tour you still have time to visit Clava Cairns and Culloden Battlefield before traveling back to Edinburgh.
For any other information and online bookings please check this website.
9. Iona, Mull and Skye in 5 days from Edinburgh
This itinerary brings you along the Scottish west coast to discover 5 stunning islands. A spectacular drive across unspoiled beautiful sceneries and historic sites awaits you. A B&B accomodation is provided in Oban and Plockton, spending 2 nights in both towns.
Below you find some of the highlights of the tour:
Loch Lomond National Park;
a full day exploring Mull, Iona and Staffa (depending on the period of the year);
Castle Stalker;
Glencoe;
a full flexible day on Skye;
Eilean Donan Castle;
5 Sisters of Kintail.
The full route and all the other information are available on this website.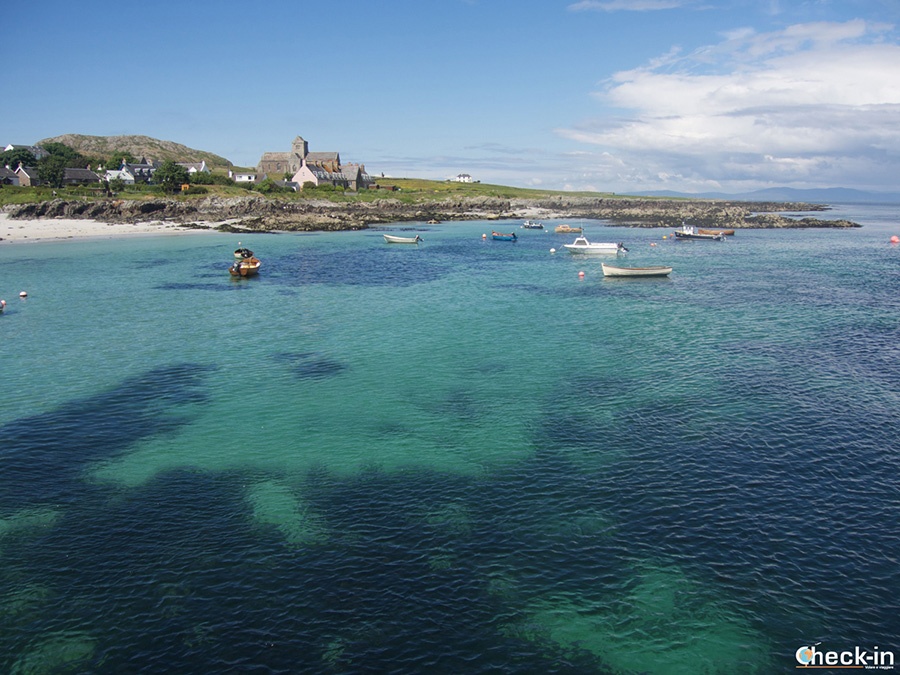 10. Loch Ness, The Highlands and Isle of Skye in a 5-day tour
An incredible journey across the Scottish Highlands to enjoy wonderful sceneries and discover Scottish history and culture. A hostel accomodation is provided both in Oban, Skye area and Fort Augustus (2 nights).
During the journey you have the chance to see many famous Scottish castles such as Eilean Donan, Kilchurn, Urquhart and Stirling ones. You will also take part in traditional Scottish dancing – "Ceilidh" – and the opportunity to visit a local whisky distillery in Fort William area. On the final day of the tour you will find out more Bonnie Prince Charlie and the 1745 Jacobite Rebellion which sadly ended with the defeat at Culloden Battlefield.
For the full itinerary, major information and online booking please check the following page.
11. Oban, St Andrews and The Highlands in 5 days from Edinburgh
This tour is focused on Scottish Highlands and its surroundings. The route allows you to see different filming locations, enjoy beautiful landscapes, learn about Scottish history and visit a whisy distillery.
Some of the highlights of the tour are:
Kelvingrove Art Gallery and Museum in Glasgow;
Dunadd Iron Age Fort;
Oban;
Glencoe;
Glenfinnan Monument and Viaduct;
Loch Ness;
Isle of Skye;
Ardvreck Castle;
Ullapool;
Culloden Battlefield;
St Andrews;
villages of East Neuk of Fife.
For more details, prices and bookings please refer to this website.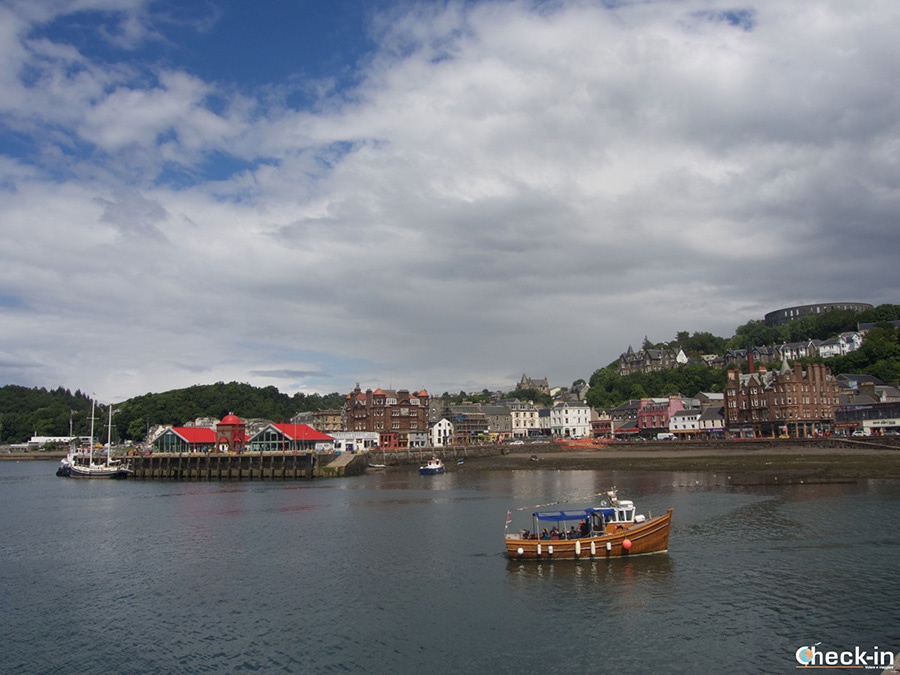 12. Outer Hebrides and Skye in a 6-day tour
An activity especially dedicated for those who love remote areas and islands. A long and wonderful journey across stunning landscapes, old villages, sandy beaches and historic sites that show the beauty and culture of Scotland. Accomodation are provided in Ullapool, Stornoway (2 nights) and Plockton (2 nights).
Below you find some of the places you see during the tour:
Dunkeld;
Loch Ness;
Callanish standing stones;
Uig;
South Harris;
a full day on the Isle of Skye;
Eilean Donan Castle;
Killin.
On this page you find all information, prices, services and conditions of the guided tour.
13. Isle of Skye and Outer Hebrides from Edinburgh in 6 days
The last tour I suggest you in this article is an unforgettable experience across Northern Scotland and the remote Outer Hebrides. Besides falling in love with astonishing landscapes you also get to know more about myths and legends linked to Scottish history. The tour includes a B&B accomodation in Inverness, Stornoway (2 nights) and Portree (2 nights).
During the trip you pass through historical sites like the Bannockburn Battlefield, tv series and movies filming locations such as Doune Castle (Monty Python & the Holy Grail, Outlander) and famous fortress like Eilean Donan Castle and Armadale Castle. Then you have an entire full day to explore the isles of Lewis and Skye. On the way back to Edinburgh you can enjoy a fantastic railway journey on the Jacobite Steam Train from Mallaig along the Glenfinnan Viaduct.
To find out more about this activity please take a look at its website.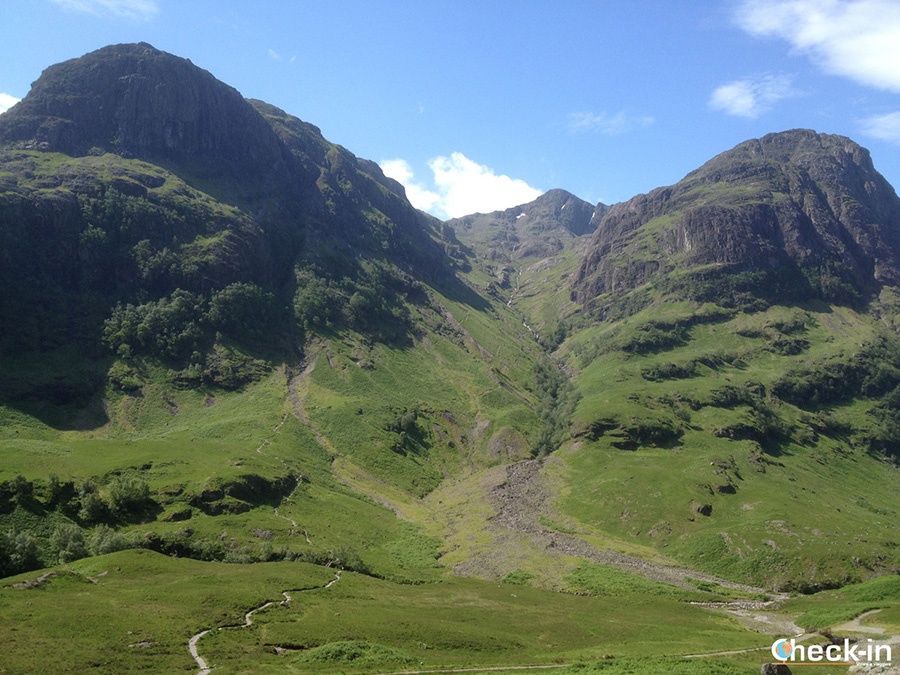 (Visited 218 times, 1 visits today)