Genoa is a lesser-known travel destination in Italy, especially if compared to other cities such as Milan, Venice, Florence or Rome. The capital of region of Liguria is located on the Gulf of Genoa in the Ligurian Sea and it has been one of the most important ports on the Mediterranean. The city is also known as "la Superba" due to its glorious past and impressive landmarks. Indeed, the ancient Republic of Genoa was established in 1005 and remained autonomous until 1797.
The Ligurian capital is the birthplace of Christopher Columbus (though his early life is somewhat obscure as some historians believe he was actually born in Cogoleto), Andrea Doria, Goffredo Mameli (the author of the lyrics of the national anthem of Italy), Niccolò Paganini, Giuseppe Mazzini, Eugenio Montale, Fabrizio de André and Renzo Piano.
—> The top 9 activities (museums, attractions and guided tours) to do in Genoa <—
Visit Genoa, the top 9 things to do and see
In this article you find a list of things to do in Genoa in order to discover its historical, cultural, artistic and natural heritage. For this reason I recommend you to spend at least a couple of days in town. Besides that you should consider exploring its surroundings, for example several destinations I have pointed out in this specific article. At the end of the page I have added some information about how to get there and around.
1. Explore one of the most extended medieval historic centre of Europe
This area of 113 hectares is made up of narrow alleys (caruggi) and small hidden squares with churches, noble palaces and local historic shops (botteghe storiche) that have been open to the public for more than 100 years. The best way to discover the Genoese Historic Centre is by foot, getting the chance to know languages, cultures, smells and flavours that have always been mixing together.
Some of the streets are named after old artisanal activities and corporations, others welcome splendid residences built by rich merchants and nobles in which works of art were collected for centuries. Many beautiful palaces were erected in Strada Nuova (today via Garibaldi) during the Renaissance. There you can see stunning facades decorated with gilded stucco, frescoes and marbles, as well as private gardens with fountains and nymphaeums. The interiors feature art collections, frescoed rooms and sumptuous furniture.
This revolutionary urban development then became a housing model for all European aristocrats.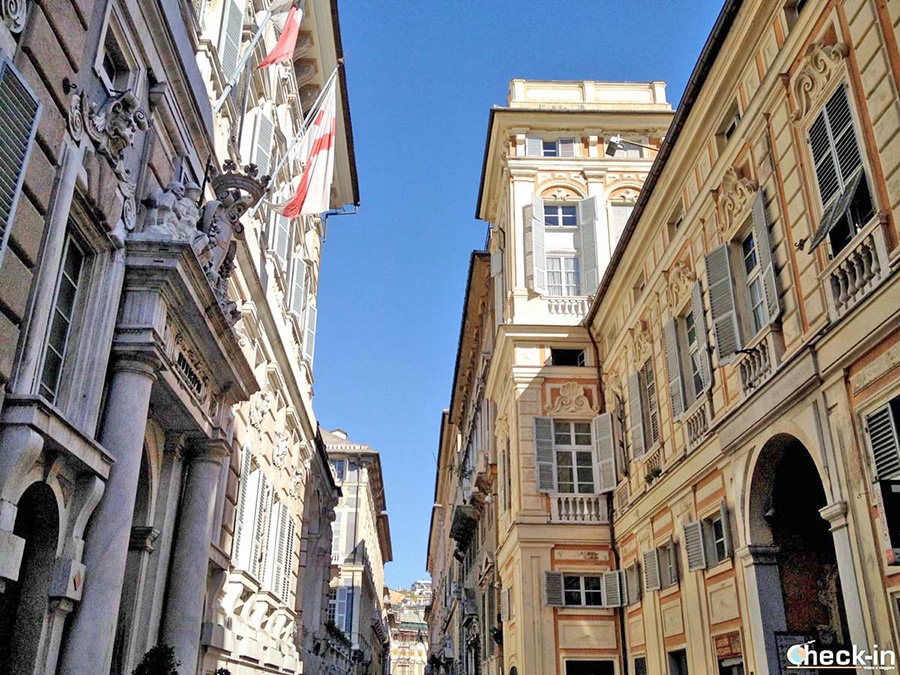 In 1576 most of these luxurious residences were included in a list called Rolli related to a particular accomodation system in which owners had to host guests during their state visits. Among the 100 existing ones, 42 Palazzi dei Rolli and Genoa Historic Centre were declared UNESCO World Heritage in 2006. These buildings can be found in Strada Nuova and across the entire city centre. Some of them still belong to private owners, others are banks' or offices' headquarters and many are museums.
Rolli Days is an event that takes place two weekends a year – normally in May and October – during which these palaces are opened to the public.
Via Garibaldi and surroundings are included in guided walking tours that allow visitors to see the main places of interest of Genoa's city centre as well as visiting some of the Palazzi dei Rolli. Both activities can be booked in advance through the following links: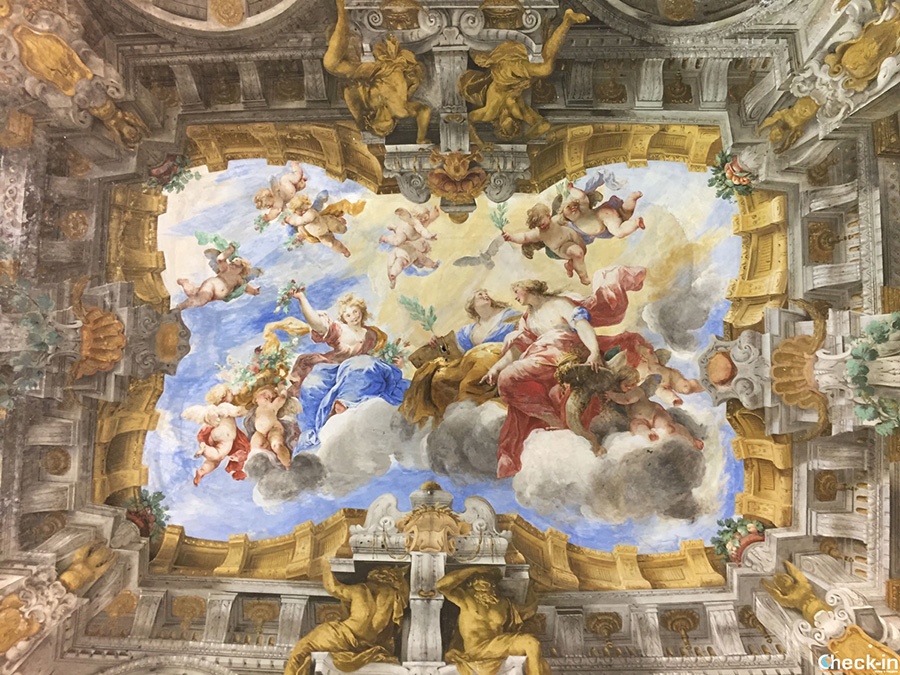 Some other personal highlights of the area are:
Truogoli of Santa Brigida, definitely one of the most suggestive corners of Genoa as it is one of the few wash houses that survived the advent of washing machines;
Cathedral of San Lorenzo, built around 1098 and in the right aisle you can see the copy of an unexploded bomb that was shot in 1941 by the British Royal Fleet;
Piazza De Ferrari, Genoa's main square with the monumental bronze fountain in the centre and surrounded by Teatro Carlo Felice, Palazzo Ducale and Palazzo della Regione Liguria.
Some of the Palazzi dei Rolli can be visited for free for Genova Museum Card holders, a tourist pass which includes several attractions across the city together with a free public transport option. All information are available here.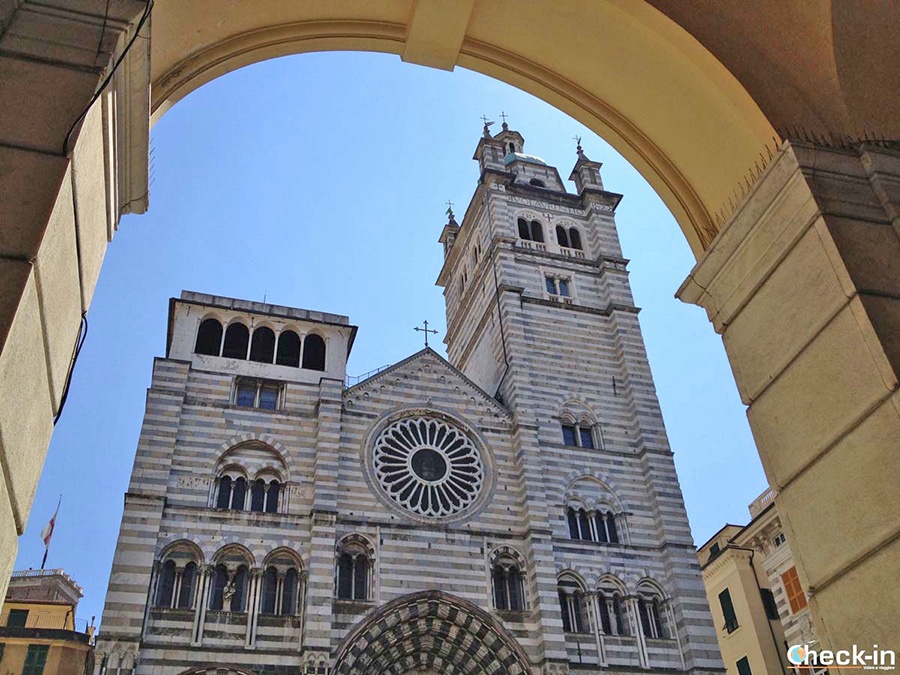 2. Visit Porto Antico and the Aquarium
The ancient portual area was redesigned by Renzo Piano in 1992 and today it is the touristic centre of the city. There are a lot of activities you can do such as have a drink, dine out, go shopping, watch a movie or dive in the swimming pool. There is also a recreational and interactive museum for children called Città dei Bambini.
The isola delle Chiatte is a "floating square" where Genoese come to relax while enjoying stunning views of the city, including the iconic Lanterna as well as the Apennines that surround the Ligurian Capital. Bigo is a very popular attraction for those who want to admire Genoa at 360 degree. Indeed it is a panoramic lift 40 meters above the sea and its shape recalls the old manual loading cranes.
Having said that, the Aquarium of Genoa is undoubtedly the most visited attraction. Inaugurated in 1992, it is the largest exhibition of aquatic biodiversity in Europe, having 70 tanks housing more than 12.000 animals of 600 different species like dolphins, sharks, penguins, seals and tropical fish as well.
The complete visit takes around 3 hours and I recommend you to buy your tickets online in order to skip the queue at the entrance. For more information, prices and opening times please check this page.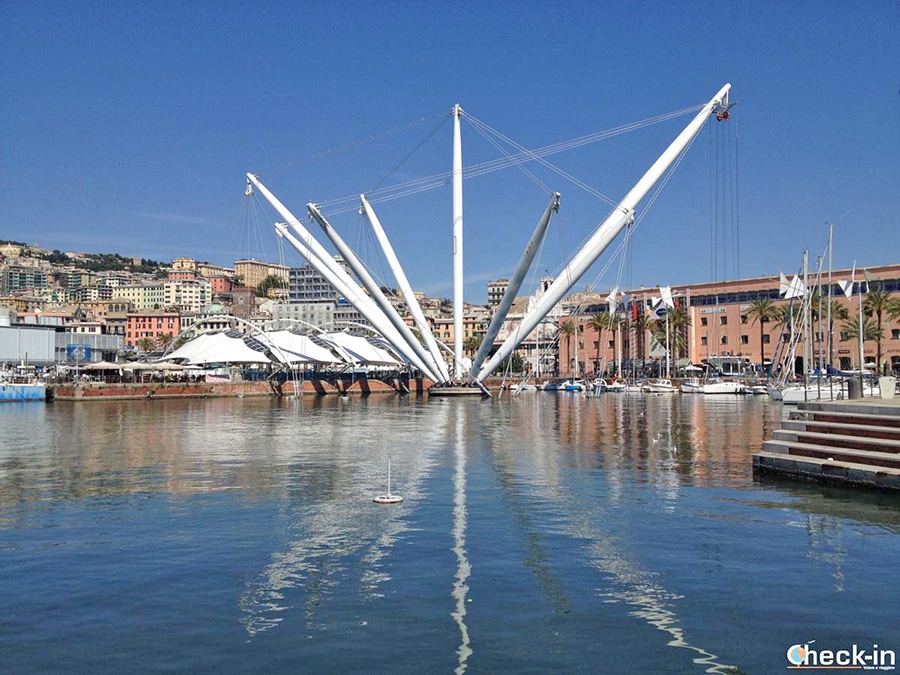 3. Walk up to the Lanterna
The Lanterna di Genoa is the second highest lighthouse in the world and the first one in the Mediterranean. It is the symbol of the city and it stands on a 40-metre-high rock, so the total height is 117 meters above the sea.
It was rebuilt in 1543 at the eastern end of Sampierdarena, the major port and industrial area of the city. Today a 800-meters-pedestrian path connects the building to the Ferry Terminal along part of the old defensive walls.
Visitors can explore the museum dedicated to the history, culture, art and traditions of the city through the words of ordinary people. Then, you can climb 172 stairs to get to the panoramic terrace offering amazing views of the harbour and the old town. For more details and online tickets please visit this page.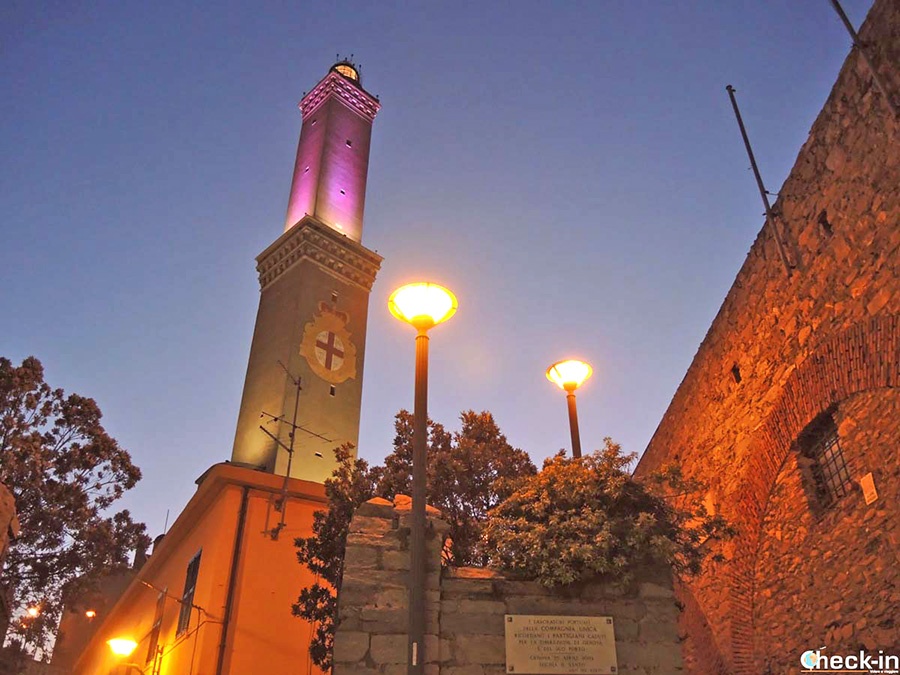 4. Discover noble palaces near the city centre
These two places – my favourite ones – give you a glimpse of Genoa's glorious past and its artistic treasures.
Villa del Principe was commissioned by Andrea Doria in 1521 and then it was completed by his heir Giovanni Andrea a century later. It is situated outside the city walls (near the railway station) and for this reason it was not included in the Palazzi dei Rolli. Despite this, it was the "Royal Palace" of the Republic of Genoa and it welcomed famous people like Napoleone, King Vittorio Emanuele II and Giuseppe Verdi.
The property is still owned by the Doria-Phampili family and it has been recently restored. In the interiors you can see beautiful frescoes, wooden furnishings and a series of tapestries depicting the Battle of Lepanto in 1571. The gardens outside once stretched out to the sea, with the magnificent fountain of Neptune at the centre and still visible today.
Villa del Principe is free for Genova Museum Card holders, a tourist pass which includes several attractions across the city together with a free public transport option. All information are available here.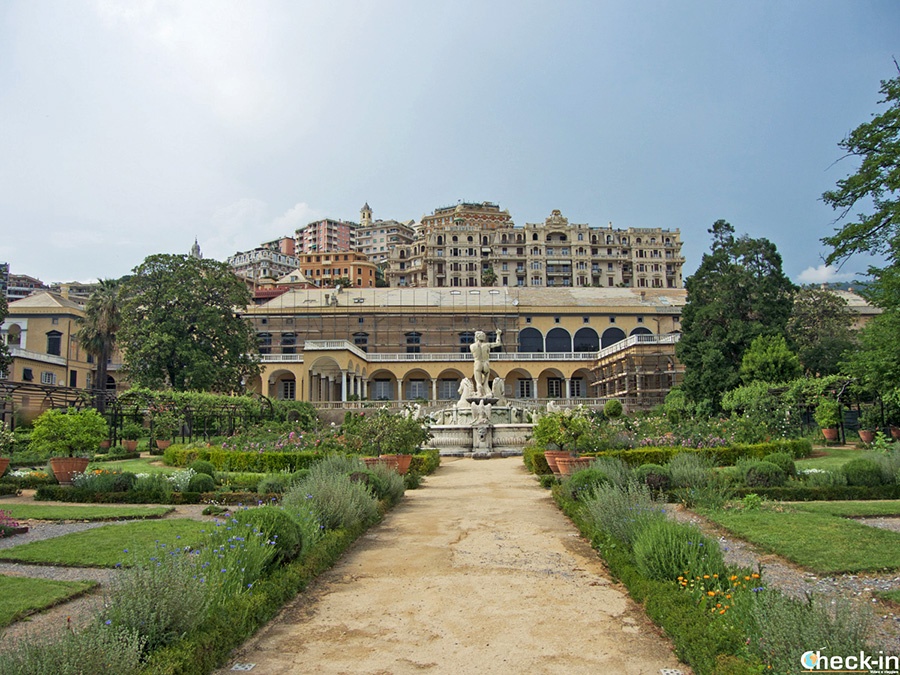 Located in western Genoa, next to Pegli railway station, Villa Durazzo Pallavicini (1837-1846) houses the Museum of Ligurian Archaeology as well as a Botanical Garden established in 1794. Here you can explore one of Europe's most important historical gardens also considered as one of the highest expressions of the 19th century romantic garden style.
Its creator, Michele Canzio, developed a pathway inspired by the theatre and arranged a series of acts and scenes representing the "inner journey" that every person can follow. Along the way visitors can spot caves, obelisks, temples, a mausoleum, lakes, pagodas, palm trees, exotic plants, laurels and holm-oaks.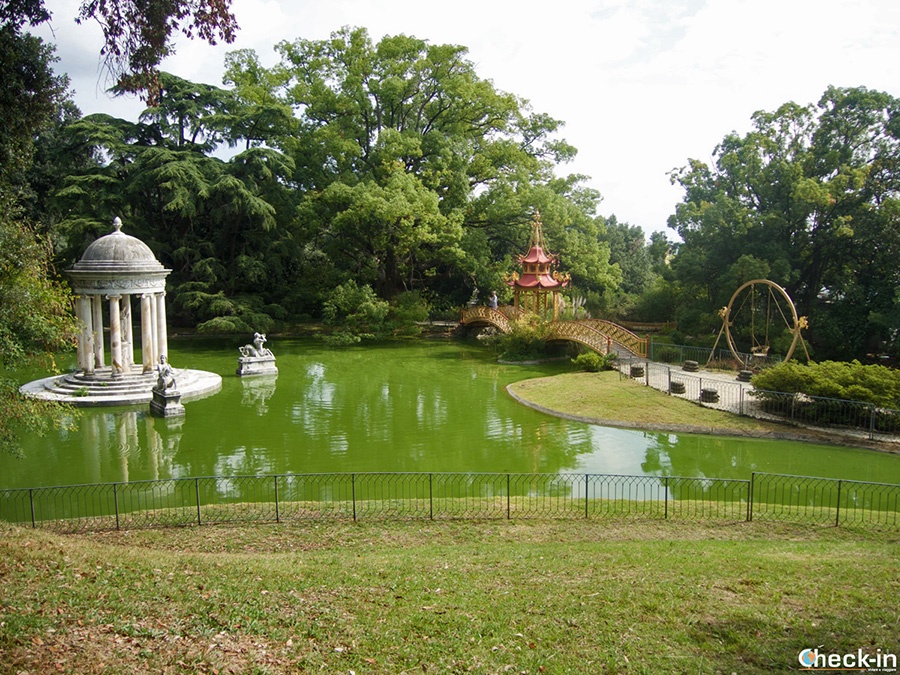 5. A "trip around the world" while visiting Castello d'Albertis
Overlooking Genoa from the top of Monte Galletto and located just north of Piazza Principe railway station, this Neo-Gothic residence was built by Captain Enrico Alberto D'Albertis (1846-1932) at the end of the 19th century on 16th century fortifications.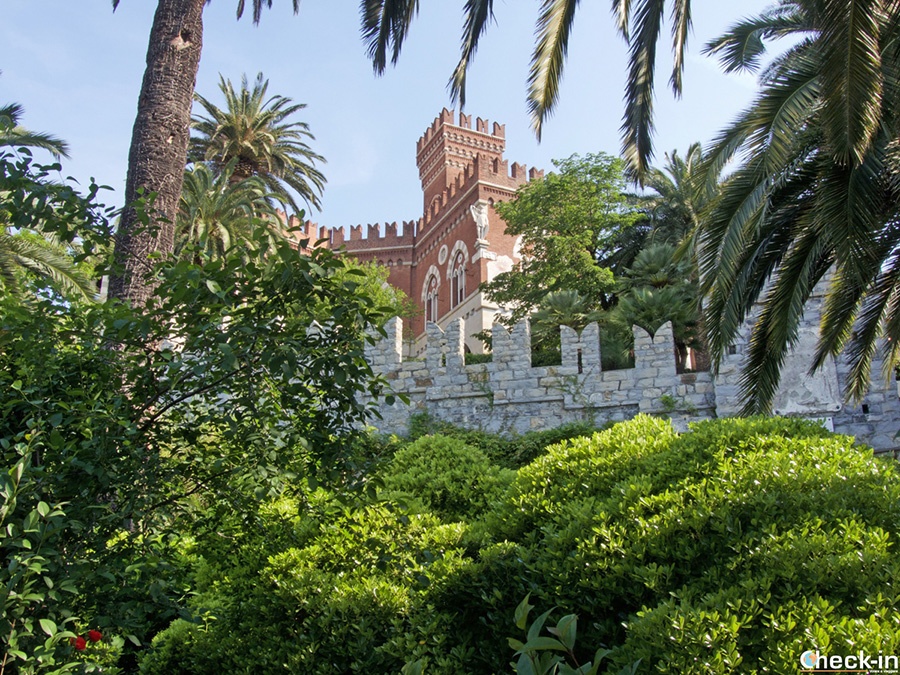 Inside there are nautical, archaeological and ethnographic artefacts collected by the Genoese navigator during his trips throughout the world. Also furniture and architecture were inspired by the places he explored. This is the reason why Castello d'Albertis is a mixture of so different styles. New additions and donations from Africa, America and Oceania are showcased in the museum dedicated to the cultures of the world.
6. Take the "lift to heaven"
Spianata Castelletto is one of Genoese's most loved places whilst tourists have discovered it just in the recent past. It is a wonderful panoramic terrace overlooking the old town and the harbour as well.
The easiest way to reach it is by the beautifully preserved Art Nouveau lift from Piazza Portello, near Strada Nuova. An enchanting experience not to be missed.
"When I decide
to go to heaven
I'll go in the elevator 
of Castelletto…" 
(Giorgio Caproni, from "The Elevator")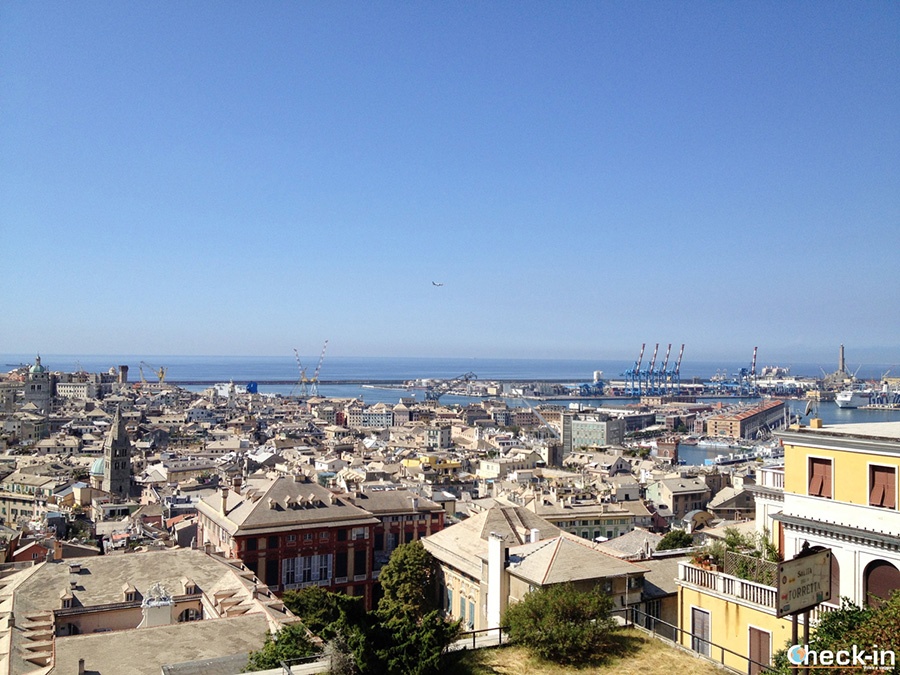 7. Walk up along the City Walls
The Parco delle Mura (Park of the City Walls) is a Protected Natural Area of 617 hectares of hills that surrounds Genoa. It is named after the New Walls erected in the 17th century to protect the city and its harbour. Besides them, the area includes many military forts built betweeen 17th-19th centuries. There are different itineraries to follow, each of them runs through meadows, woods, pastures and remains of the area's sheep-farming past.
The most popular destinations are Forte Diamante, the Park's highest and most isolated fort (660 metres above sea level), Forte Begato, overlooking Polcevera Valley, Fratello Maggiore and Minore, Puin, Sperone and Tenaglie.
Most of paths presents no or almost not particular difficulty, anyway a minimal amount of training is required. I personally recommend you to not trek during summertime due to high temperatures and sun exposure.
Best access to Parco delle Mura is by funicular Righi or Genova-Casella Railway (get off at Trensasco).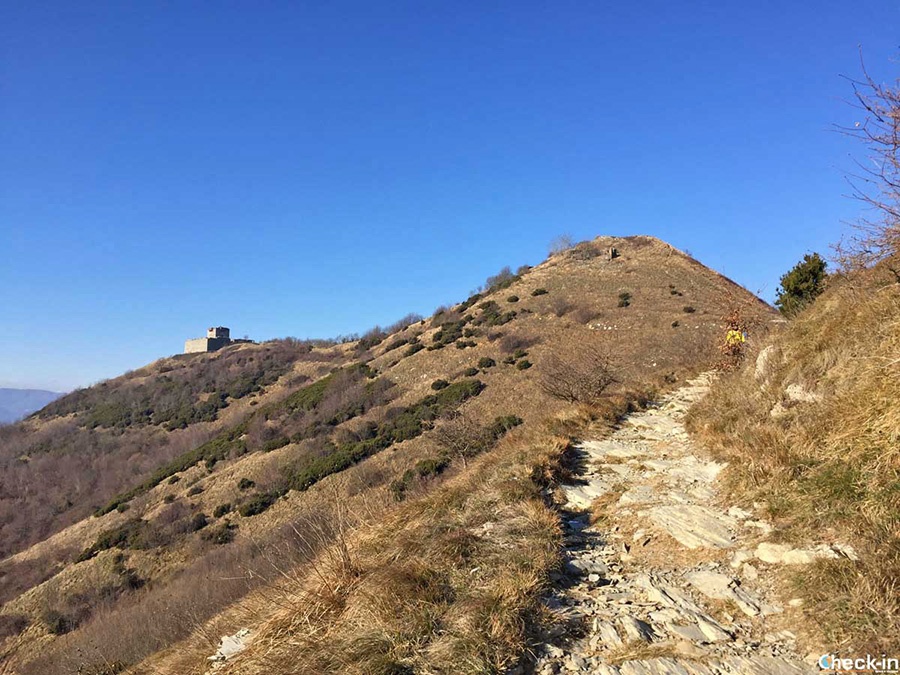 8. "Get lost" along the Genoese promenade
Along the coastline around the city centre you can find old fishermen villages, panoramic terraces, small beaches and cliffs.
Corso Italia is the most famous Genoese promenade and connects the city centre to Boccadasse and Vernazzola, two old mariners' neighbourhoods set among small pastel colored houses close to the beach. Then, Genova Quarto al mare is famous because it is from where the expedition of the Thousand led by Garibaldi sailed in the night of 5 May 1860. You can see the rock with a commemorative monument. From the little harbour of Nervi the romantic Anita Garibaldi seafront promenade winds along the cliff to reach parks and museums located in eastern Genoa.
If walking makes you feel exhausted, all these places are well connected to the city centre by bus or train.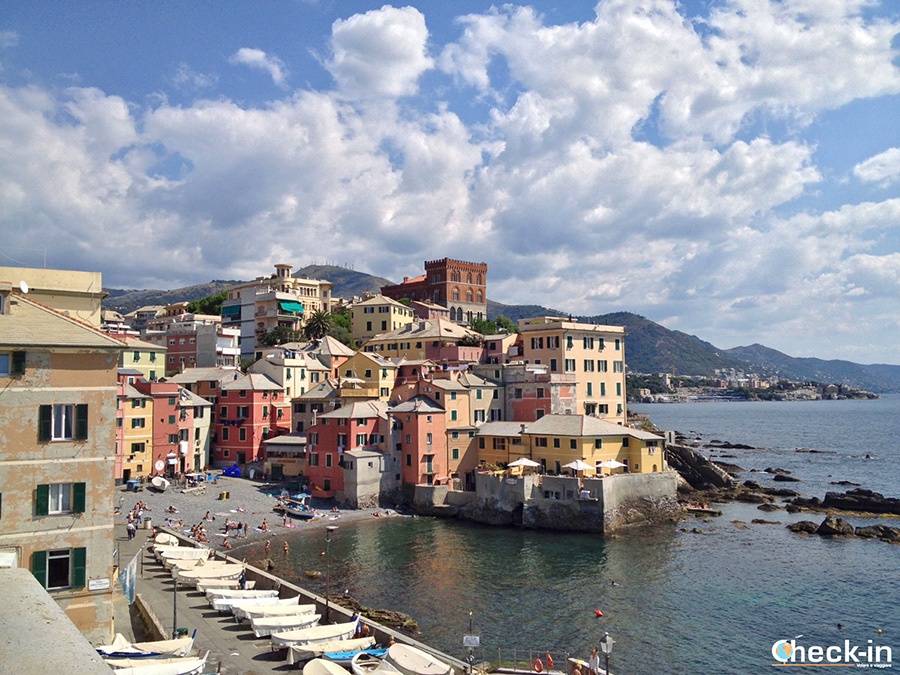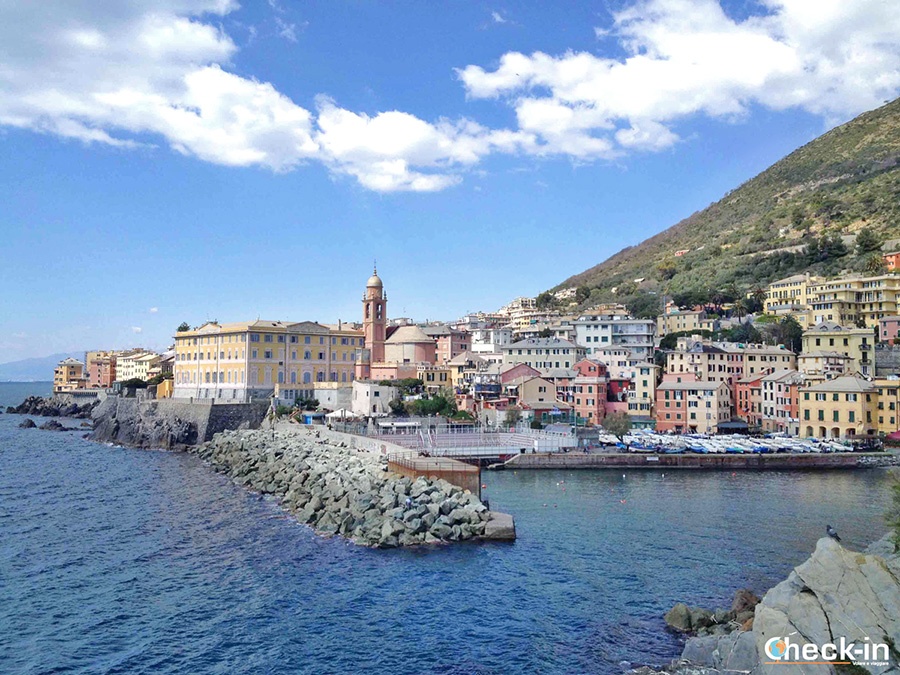 9. Pesto, focaccia and other traditional Ligurian food
The Genoese cuisine is simple and balanced, based on olive oil, vegetables and aromatic herbs. Pesto and focaccia (fügassa in local dialect) are famous worldwide.
Among the many typical dishes I recommend you to try some pasta like trofie al pesto, ravioli al "tocco", pansotti al sugo di noci (with walnut sauce) and minestrone alla genovese. After that, you should taste the Ligurian Rabbit, cima, stuffed vegetables, farinata and panissa. Then, stoccafisso accomodato and cappon magro as sea specialities. To finish, traditional desserts are Genoese pandolce, castagnaccio, biscotti del Lagaccio and canestrelli.
You can find all the recipies in this website.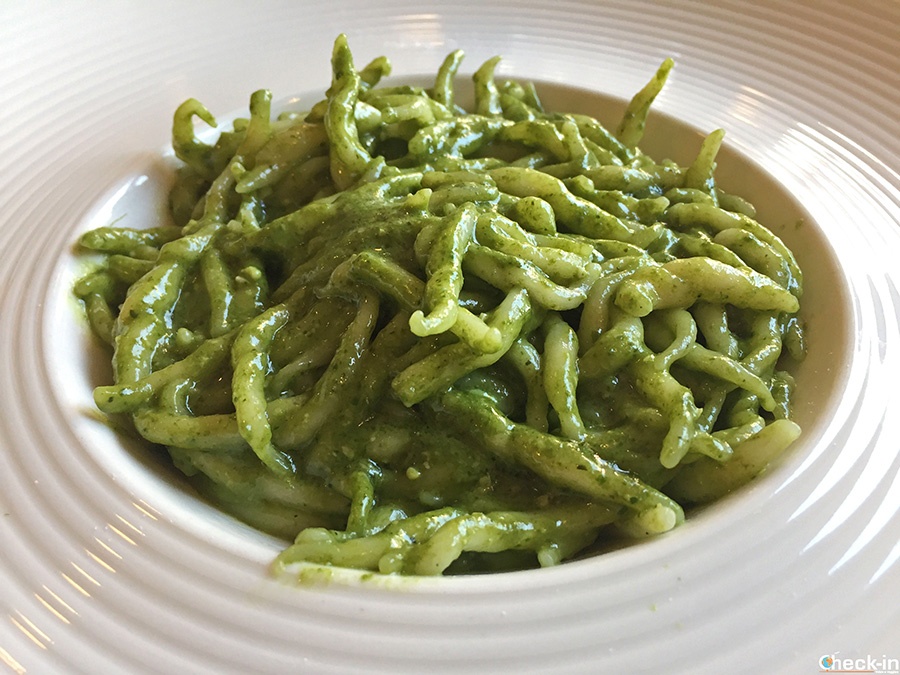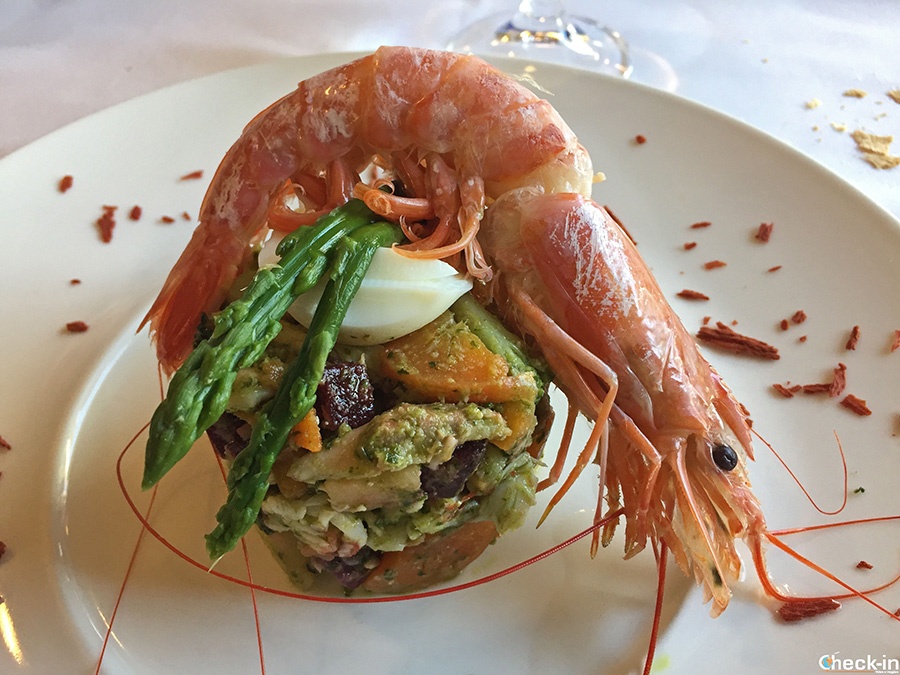 How to get to Genoa and get around
Genoa is easily reachable from rest of Italy and Europe.
The Cristoforo Colombo Airport is located in Sestri Ponente (western Genoa) and buses/trains link it to the centre.
The Maritime Station connects the Ligurian Capital to the main ports of the Mediterranean.
Piazza Principe together with Brignole are the main railway stations with trains to/from France, Savona, Cinque Terre, Milan, Turin, Livorno and Rome. Local train services run through eastern and western Genoa as well as across Liguria's most popular destinations like Varazze, Albissola, Finale Ligure, Albenga, Imperia, Sanremo, Santa Margherita Ligure-Portofino, Sestri Levante, Monterosso (Cinque Terre) and La Spezia.
For timetables and fares please check the following website.
Flixbus links Genoa to almost 200 cities in Italy and Europe and it has two bus stops in the city centre, near P. Principe and Brignole railway stations. Travelling by car is not the best option considering traffic congestion and limited parking spaces available.
Anyway, A7, A10, A12 and A26 are the highways that allow you to reach Genoa from Milan and other cities.
The medieval centre is ideal to be explore on foot. Having said that, Genoa's public transport is run by AMT and it comprises over 140 bus lines, 1 underground line, 2 funiculars and 10 lifts. Genoa Museum Card holders may travel for free for 24 up to 48 hours depending on their choice. For more information please visit this page.
Another option is the hop-on hop-off sightseeing bus with multi-lingual audio commentary and free WiFi onboard. The route permites tourists to reach monuments and places of interest such as Porto Antico, Strada Nuova, Piazza de Ferrari and Maritime Terminal. Tickets can be purchased online and have 24-48 hours validity. All details and prices are available here.
(Visited 6,100 times, 1 visits today)